ICESCO Director-General Meets with Minister of Foreign Affairs of Malta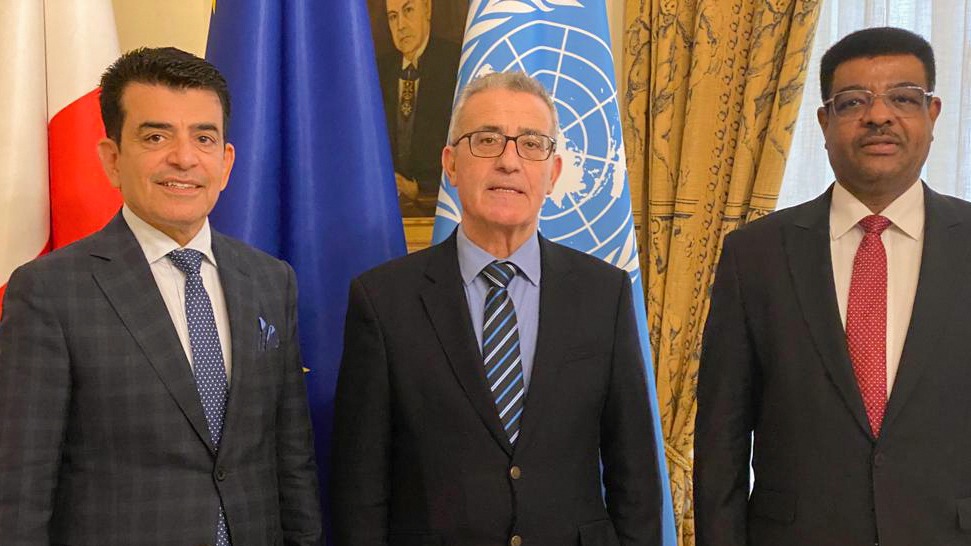 4 March 2022
Dr. Salim M. AlMalik, Director-General (DG) of the Islamic World Educational, Scientific and Cultural Organization (ICESCO), met Mr. Evarist Bartolo, Minister of Foreign Affairs of the Republic of Malta. The meeting discussed prospects for cooperation between ICESCO and Malta in the fields of education, science and culture.
During the meeting, held on Thursday, March 3, 2022, in Malta, on the sidelines of ICESCO DG's participation in the 2nd World Forum for Culture of Peace, organized by the Abdulaziz Saud Al-Babtain Cultural Foundation, under the theme "Leadership for Peace," under the patronage of His Excellency Dr. George Vella, President of Malta, Dr. AlMalik reviewed the mainlines of ICESCO's vision and action strategy, which is based on open-door policy will all parties, including non-Member States, by developing cooperation and partnership relations to serve the Organization's Member States and the Muslim communities around the world.
Dr. AlMalik explained that ICESCO has set up a new Observer Status allowing non-Member States to join the Organization to ensure further cooperation and exchange of experiences with Muslim countries in the fields of education, science and culture, calling on Malta to join ICESCO as an observer.
ICESCO DG stressed that the Organization attaches special importance to promoting civilized dialogue, consolidating the values of coexistence and peace, and building the capacities of youth and women to contribute to sustainable development in their societies.
"ICESCO also promotes cultural diplomacy and the cultural heritage through its inscription on the Islamic World Heritage List, and supports Member States' efforts to invest in space sciences and artificial intelligence applications," Dr. AlMalik added.
For his part, the Minister of Foreign Affairs of Malta commended ICESCO's efforts and roles in its fields of competence, stressing Malta's keenness to cooperate with the Organization, especially in the youth leadership-training program in peace and security.