ICESCO Director-General Meets President of Albania at Second World Forum for Culture of Just Peace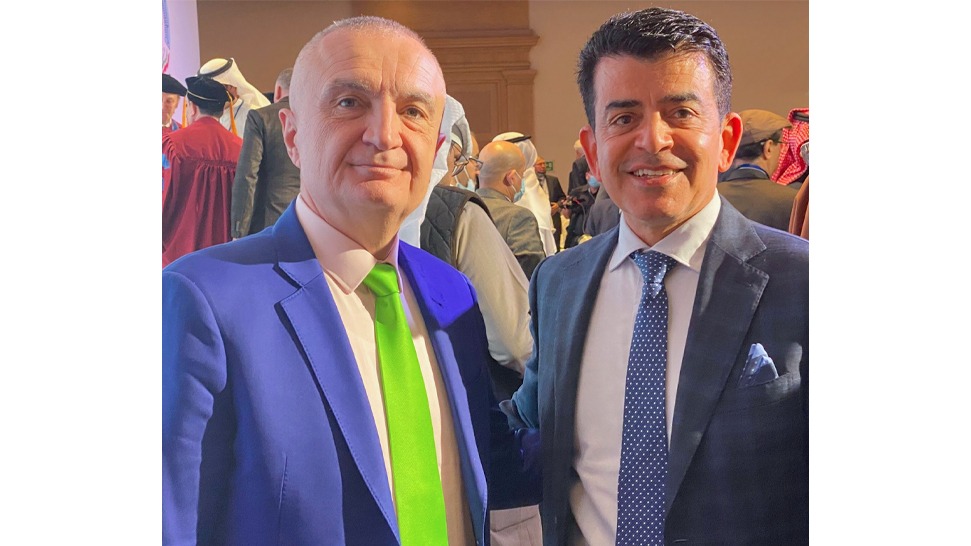 4 March 2022
During their attendance of the Second World Forum for Culture of Just Peace, held on Thursday, March 3, 2022, in Malta, under the title: "Leadership for Just Peace," Dr. Salim M. AlMalik, Director-General (DG) of the Islamic World Educational, Scientific and Cultural Organization (ICESCO), met Mr. Ilir Meta, President of Albania, and gave him a brief presentation on ICESCO's vision. The two parties explored prospects for cooperation between ICESCO and Albania and proposals for Albania to get observer status at the Organization.
The Albanian President expressed his gratitude and interest in building cooperation between his country and ICESCO, and assigned his advisor, Ms. Brunilda Paskali, to follow up on the matter and communicate with the Organization with the aim of preparing a detailed report on the prospects for cooperation between the two sides.
Within the framework of its new vision, ICESCO adopts an open approach to build partnerships and exchange experiences with all countries to serve its Member States and Muslim communities around the world. As part of ICESCO's action in its fields of competence in education, science and culture, the Organization gives priority to promoting civilized dialogue, fostering a culture of peace and training and building youth and women capacities.