New Start for Cooperation between ICESCO and Qatar Charity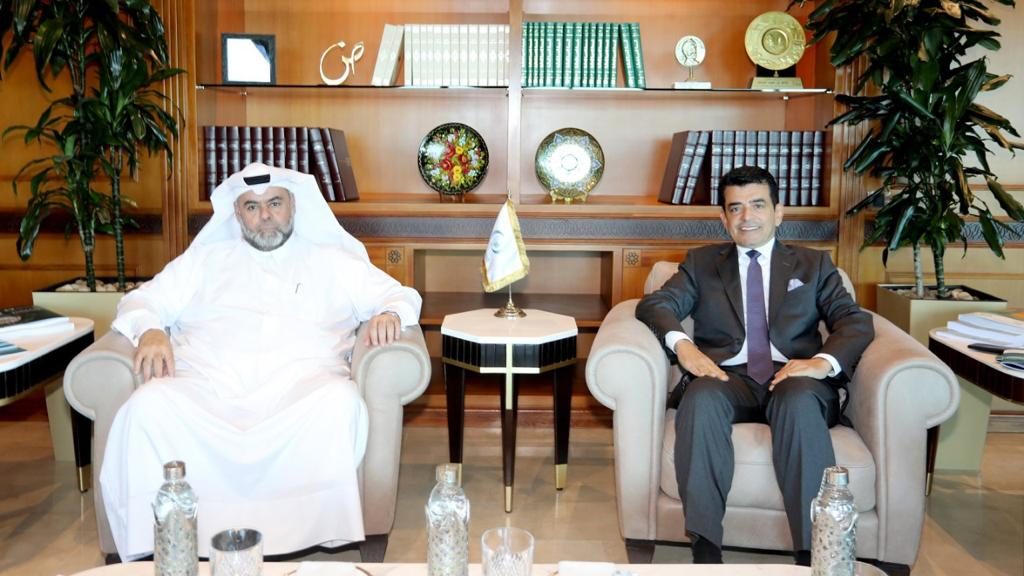 1 March 2022
Dr. Salim M. AlMalik, Director-General (DG) of the Islamic World Educational, Scientific and Cultural Organization (ICESCO), received on Monday, February 28, at ICESCO Headquarters, Mr. Youssef bin Ahmad Al-Kuwari, CEO of Qatar Charity, and his accompanying delegation. The two parties discussed the key axes of the new phase of cooperation and partnership between ICESCO and Qatar Charity.
At the beginning of the visit of the Qatar Charity delegation to ICESCO Headquarters, Dr. AlMalik and Mr. Al-Kuwari held a meeting where they both reaffirmed their keenness to widen the scope of the partnership between the two institutions in service of their mutual goals. They also agreed to build fruitful cooperation based on impactful programs with a focus on the fields of social development, Arabic teaching, quality education for all, gender equality, women and youth capacity building, innovative initiatives, and countering girl dropout.
A larger meeting was then held where the Qatar Charity delegation met ICESCO heads of sectors, departments and centers, who highlighted the Organization's major ongoing programs and activities. The two parties also discussed the possibility of cooperation between ICESCO and the Charity in the implementation of these programs as well as possible initiatives to be launched in the upcoming period to achieve shared goals.
Following the presentations about ICESCO's current and future programs and activities, the Qatar Charity delegation reaffirmed that the two institutions have numerous things in common, noting that cooperation between the two parties, especially in the fields of training and capacity building through capitalizing on modern technology, AI applications would likely help reach wider scopes of beneficiaries.