Discussing Arrangements for Celebration of Rabat as 2022 Culture Capital in Islamic World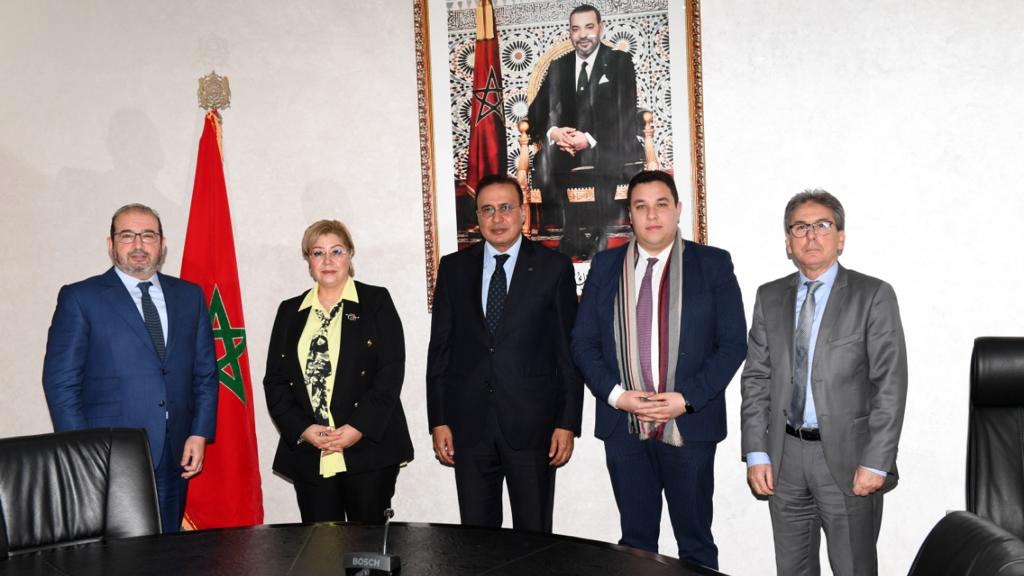 28 February 2022
The Islamic World Educational, Scientific and Cultural Organization (ICESCO) and the Ministry of Youth, Culture and Communication in the Kingdom of Morocco held a meeting to discuss arrangements for the celebration of Rabat as 2022 Culture Capital in the Islamic world.
Dr. Abdelilah Benarfa, Deputy Director-General (DG), and Mr. Najib Riati, Cultural Advisor to the Director-General, and General Coordinator of the celebration of the Cultural Capitals Program in the Islamic World, represented ICESCO in the meeting, which was held at the Ministry's headquarters in Rabat, on Monday, February 28, 2022. Representingthe Ministry of Youth, Culture and Communication were Mr. Salah-Eddine Abkari, Adviser to the Minister, Ms. Samira Malizi, Director of Administrative and Financial Affairs at the Ministry and Mr. Mohammed Benyaacoub, Director of Arts at the Ministry.
The two parties emphasized the importance of this celebration, which was approved by His Majesty King Mohammed VI – may God assist him – of the Kingdom of Morocco, to highlight Rabat's rich cultural heritage and its prominent international cultural institutions and activities, reflecting the values ​​of cultural diversity, dialogue and coexistence with its distinguished geographical location between Africa, Europe, the Arab and Islamic world and the Mediterranean region.
The meeting touched upon arrangements for the celebration, namely the composition of the Higher Commission, the preparation of the general program throughout the year, the partners from the relevant ministries and government sectors and the relevant cultural institutions. At the outset of this meeting the two parties determined the official launch day for the celebration.