ICESCO and the Mohammadia League of Scholars Explore the Cooperation Developments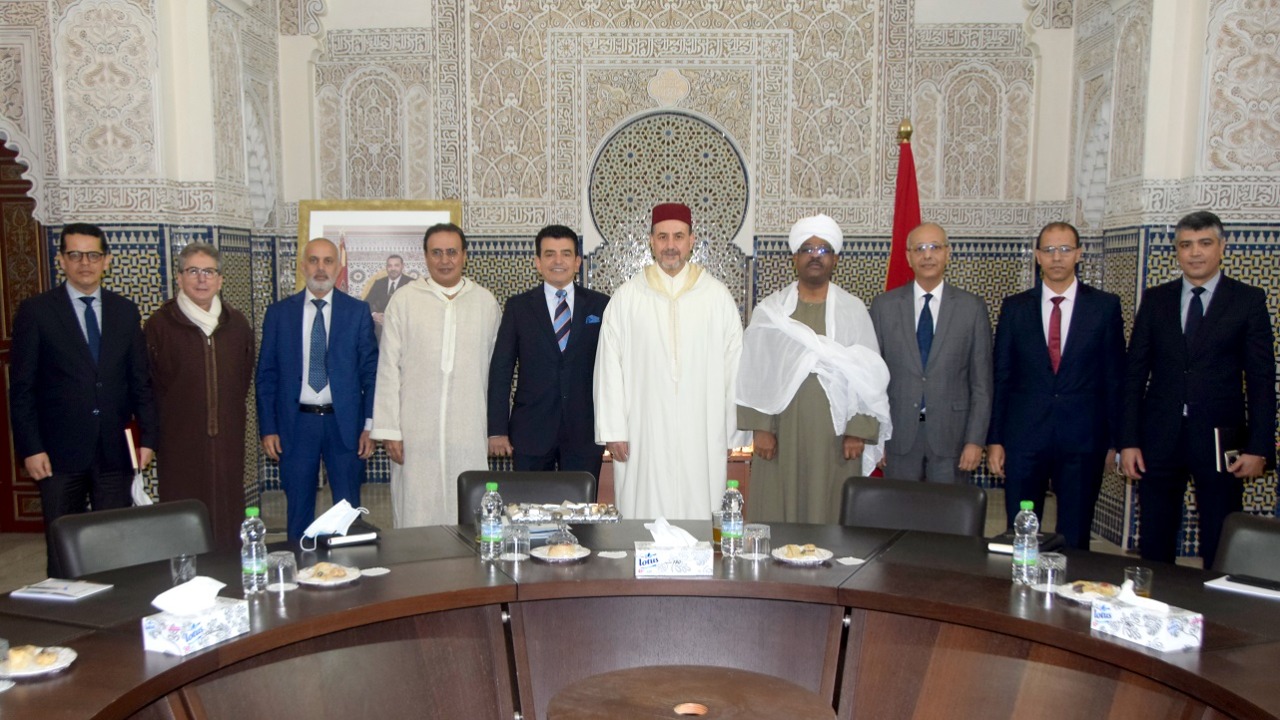 19 February 2022
Dr. Salim M. AlMalik, Director-General of the Islamic World Educational, Scientific and Cultural Organization (ICESCO), and Dr. Ahmed Abbadi, Secretary-General of Mohammadia League of Scholars, examined the cooperation developments and the main joint programs and activities for the succeeding period.
During the meeting, held on Friday (February 18, 2022), at the League headquarters, in Rabat, in the presence of several officials from the League and ICESCO, the two parties underlined their desire to continue fruitful cooperation in the areas of common interest.
The meeting also examined the programs and activities of cooperation between the two parties in 2022, particularly the publication of the second volume of the Encyclopedia on the Deconstruction of the Discourse of Extremism, the first volume of which was published, in July 2021, as part of the partnership agreement between the two parties. This project aims at protecting young Muslims against various extremist and hate speech inside and outside the Islamic world.
ICESCO and the League also discussed the arrangements for holding the 2nd International Conference on the Civilizational Values ​​in the Prophet's Seerah, the first session of which was held in May 2021, under the theme "Towards a Future Vision of the Prophet's Seerah," in partnership between ICESCO, the Mohammadia League of Scholars and the Muslim World League, under the high patronage of His Majesty King Mohammed VI of Morocco.
Moreover, the two parties explored the League's participation in ICESCO's Leadership Training for Peace and Security Program (2022 edition), which benefited 30 young men and women from 24 countries in the Islamic world and beyond, to benefit from League's publications on the dissemination of peace.
At the end of the meeting, the two parties agreed to hold other meetings to strengthen their partnership and design the implementation plans of the joint programs and activities.