ICESCO Takes Part in Global Forum of Hamdan bin Rashid Al Maktoum Foundation for Distinguished Academic Performance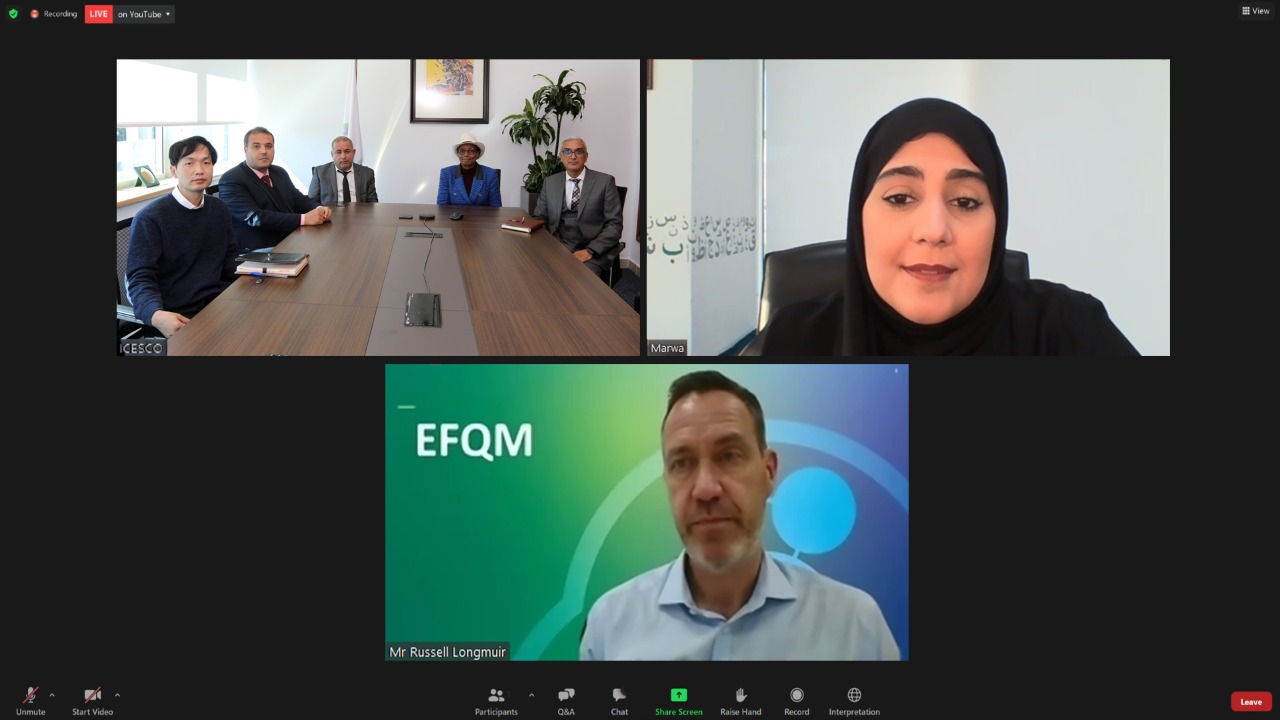 16 February 2022
The Education Sector of the Islamic World Educational, Scientific and Cultural Organization (ICESCO) took part in the 4th meeting of the Hamdan Global Forum for Excellence organized by the Hamdan bin Rashid Al Maktoum Foundation for Distinguished Academic Performance on the EFQM-Hamdan Education Model.
The meeting, which took place on Tuesday, February 15, 2022, via videoconference, aimed to introduce the EFQM-Hamdan Education Model and its role in enhancing the quality of education to help academic leaders and institutions adopt a leading model for educational excellence and establish specific standards to achieve academic objectives. The Model also helps educational institutions identify an administrative system capable of generating innovative tools and initiatives to improve the educational system, in cooperation with the European Foundation for Quality Management.
The meeting emphasized that the EFQM-Hamdan Education Model is based on strategic and operational performance, which makes it the ideal framework for assessing the alignment of the school's ambitions for the future with its current practices and ability to address challenges. The Model encourages various schools and educational institutions in the United Arab Emirates and beyond to work according to three fundamental orientations: understanding the school's importance and roles, finding ways to achieve its objectives and realize its strategy, and focusing on previous accomplishments and future goals.
Dr. Koumbou Boly Barry, Head of ICESCO's Education Sector, along with other education experts in the sector, represented ICESCO at the meeting.