ICESCO Director-General receives Credentials of Kazakhstan's Permanent Representative to the Organization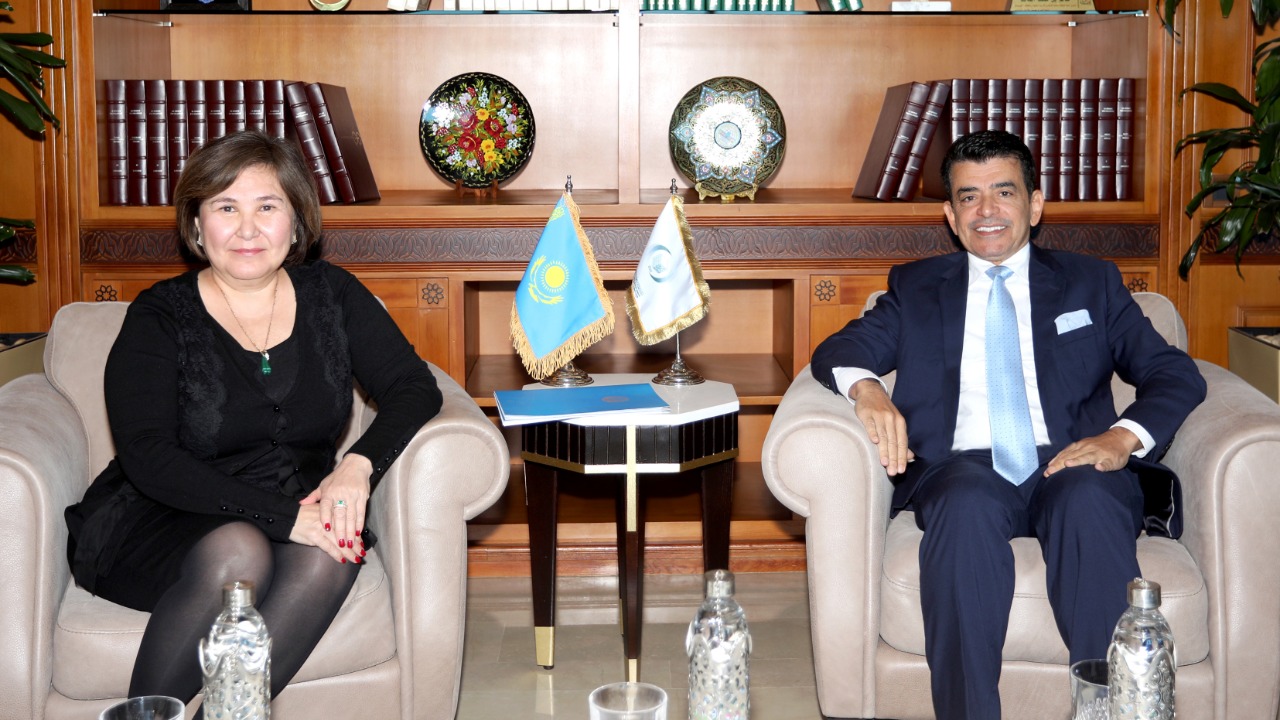 16 February 2022
Dr. Salim AlMalik, Director-General (DG )of the Islamic World Educational, Scientific and Cultural Organization (ICESCO), received at the Organization's headquarters in Rabat, today, Wednesday, February 16, 2022, Mrs. Saulekul Sailaukyzy, Ambassador of the Republic of Kazakhstan to the Kingdom of Morocco, who presented her credentials as a permanent representative for her country to ICESCO.
The meeting explored aspects of cooperation between ICESCO and Kazakhstan in the Organization's field of action and reviewed the key programs that were implemented recently in cooperation between the two sides, such as youth training program on setting up and developing start-ups in the field of technology and innovation and the agreement with the Space Agency of the Republic of Kazakhstan to cooperate in the field of publicizing science space culture for new generations.
The two sides discussed several future proposals for cooperation between ICESCO and Kazakhstan, especially training workers in the field of safeguarding heritage and how to prepare files for inscribing historical sites and cultural elements on heritage lists. The meeting also touched upon coordination between Kazakhstan which this year celebrated as Cultural Capitals in the Islamic World to participate in the activities of these festivities and introduce the Kazakh culture.
At the conclusion of the meeting, ICESCO DG reaffirmed the Organization's eagerness to develop its cooperation with Kazakhstan, within the framework of the Organization's new vision and strategy, which adopts an approach of communication with Member States competent authorities to identify their priorities and needs and design appropriate programs and activities for each country.
For her part, Ambassador Saulekul Sailaukyzy confirmed that she will develop this cooperation, as a permanent delegate of Kazakhstan to ICESCO, commending the roles ICESCO plays in its fields of competence.