ICESCO and KAICIID explore arrangements for implementing joint programs and activities in science and technology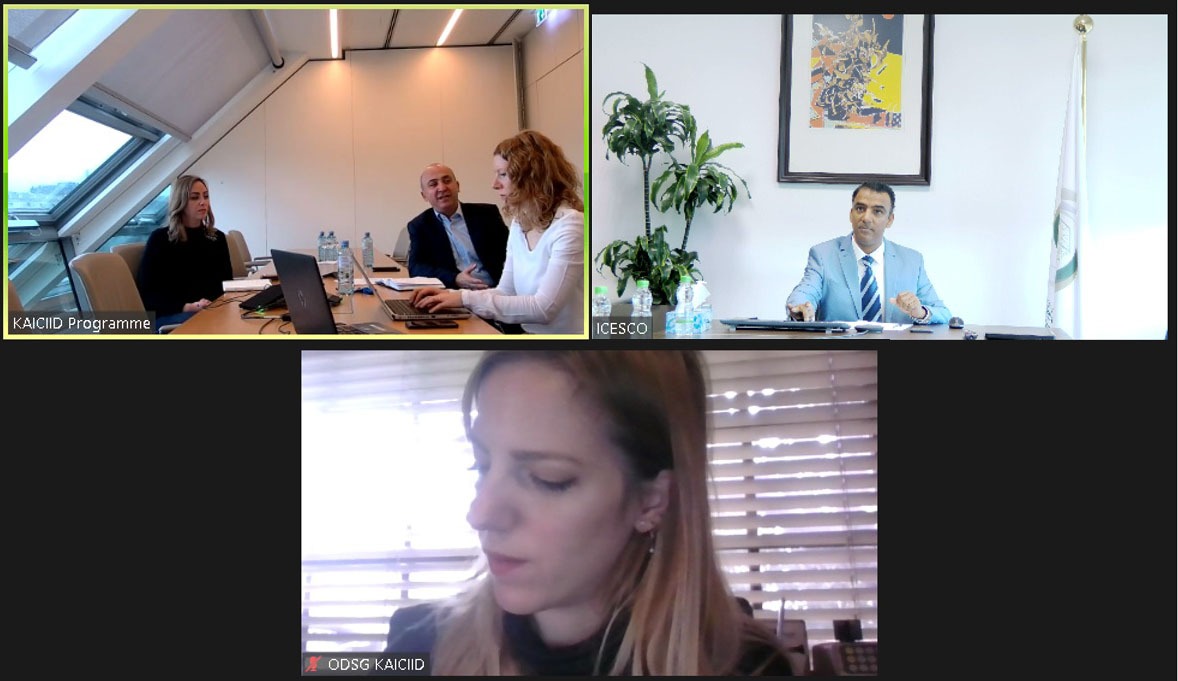 4 February 2022
The Sector of Science and Technology at the Islamic World Educational, Scientific and Cultural Organization (ICESCO) and the King Abdullah bin Abdulaziz International Centre for Interreligious and Intercultural Dialogue (KAICIID) held a meeting to explore cooperation prospects and mechanisms for developing and implementing programs and organizing activities and training sessions in the fields of science and technology with the aim of capitalizing on scientific advancements to achieve peace and address the challenges facing the world today.
During the meeting, held Thursday 3 February 2022, via videoconference, the two parties discussed the organization of an international conference at ICESCO Headquarters on the mutual impact of science and culture. They also discussed holding workshops on the climate fallout of deforestation related to countries' cultures, religious beliefs and biodiversity policies. Furthermore, seminars on scientific diplomacy and the future of healthcare, in addition to symposia on engaging religious leaderships in supporting the attainment of sustainable development goals will also be line-up, as part of the arrangements for the celebration of Rabat as the 2022 Culture Capital in the Islamic World, which falls within ICESCO's Programme for Culture Capitals in the Islamic World.
The parties also commended the strategic partnership between ICESCO and KAICIID, calling for promoting cooperation in STEM, environment protection through raising awareness, holding training sessions, and publishing research works and studies on the role of science in enriching culture in the countries of the Islamic world.
Dr. Abdul Rahman, Expert at the Sector of Science and Technology, represented ICESCO, while Mr. Anas Al-Abbadi, Deputy Program Manager, represented KAICIID, along with a team from the Center.