ICESCO Director-General Meets With Yemeni Minister of Information, Culture and Tourism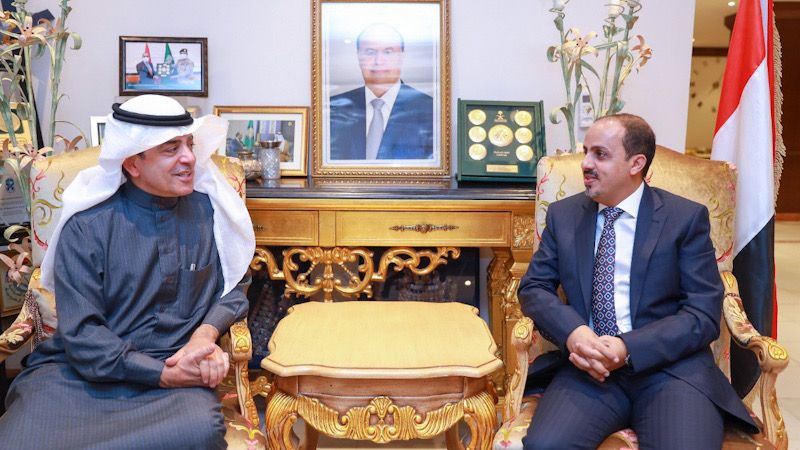 31 January 2022
Dr. Salim M. AlMalik, Director-General (DG) of the Islamic World Educational, Scientific and Cultural Organization (ICESCO), met with Mr. Muammar Al-Eryani, Yemeni Minister of Information, Culture and Tourism, and together they discussed means to enhance cooperation between ICESCO and the Republic of Yemen in the Organization's areas of competence.
During the meeting, which took place on Sunday, January 30, 2022, in Riyadh, Dr. AlMalik reviewed ICESCO's vision, action strategy and strategic orientations by 2025. He also emphasized the great importance that ICESCO attaches to safeguarding, protecting and inscribing tangible and intangible heritage in countries of the Islamic world.
The meeting touched upon proposals for cooperation between ICESCO and Yemen's Ministry of Culture in various areas, namely training Yemeni archeology personnel on the preparation of nomination files for the inscription of historical sites and cultural elements on heritage lists as well as on heritage restoration and protection lists. Areas for cooperation also included encouraging Yemen's heritage industries, valorizing the country's cultural heritage, particularly traditional music and songs, and coordinating its participation in the celebration programs of ICESCO's Programme for Culture Capitals in the Islamic World. ICESCO also lays particular focus on the educational field and seeks to provide programs aimed at reducing school dropout among girls.
At the close of the meeting, ICESCO DG affirmed that the Organization will launch a set of programs and projects in concert with the competent Yemeni authorities. These programs will be geared towards the preservation of Yemeni heritage and the promotion of its authenticity and richness, as well as the adoption of a poetry encyclopedia of Yemen's regional dialects.