Meeting to Discuss Arrangements for Celebration of Rabat Culture Capital in Islamic World for 2022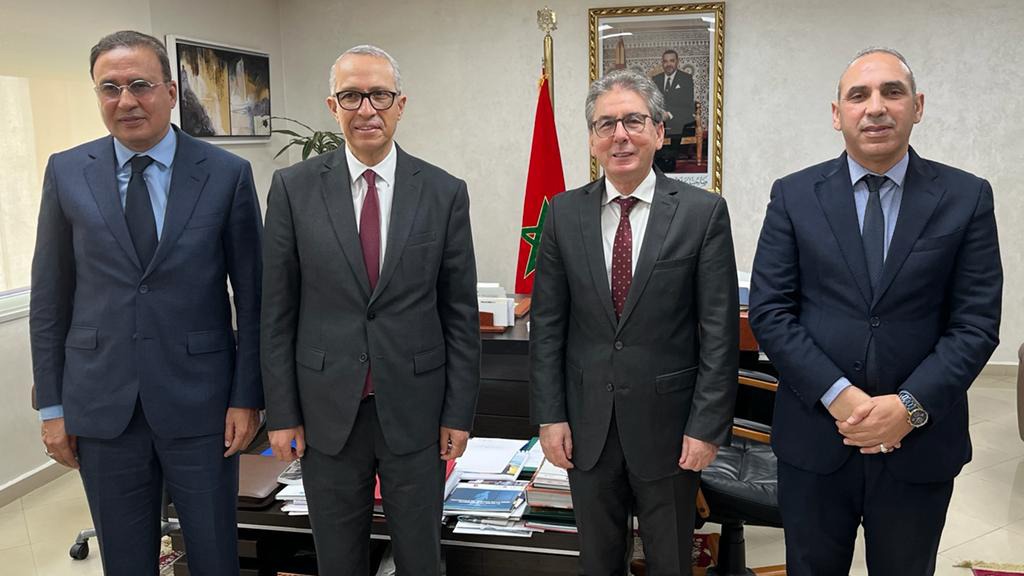 24 January 2022
The Islamic World Educational, Scientific and Cultural Organization (ICESCO) and the Ministry of Youth, Culture and Communication of the Kingdom of Morocco held a meeting to discuss arrangements for the celebration of Rabat, Culture Capital in the Islamic World for 2022, as part of ICESCO's Programme for Culture Capitals in the Islamic World.
The meeting took place at the Ministry's headquarters in Rabat on Monday, January 24, 2022. ICESCO was represented at the meeting by Dr. Abdelilah Benarfa, ICESCO Deputy Director-General and Mr. Najib Riati, Cultural Advisor to the Director-General, General Coordinator of the celebration, while the Ministry was represented by Mr. Abdelilah Afifi, Secretary-General of the Ministry and Mr. Rachid Mustafa, Head of the Cooperation Department at the Ministry.
The two parties emphasized the importance of this celebration, which received royal assent from His Majesty King Mohammed VI of the Kingdom of Morocco, may Allah assist him. This celebration embodies the royal will to make Rabat an international hub for civilization and culture that promotes coexistence and dialogue among cultures. It highlights the rich Moroccan cultural heritage and its outstanding contributions to its Arab, African and Islamic surroundings.
The meeting touched upon arrangements for the celebration, namely the logo design, the composition of the High Commission, the determination of the official launch day, the general program, and the partners from ministries, relevant government sectors and cultural institutions.