New prospects for cooperation between ICESCO and Jordanian Ministry of Culture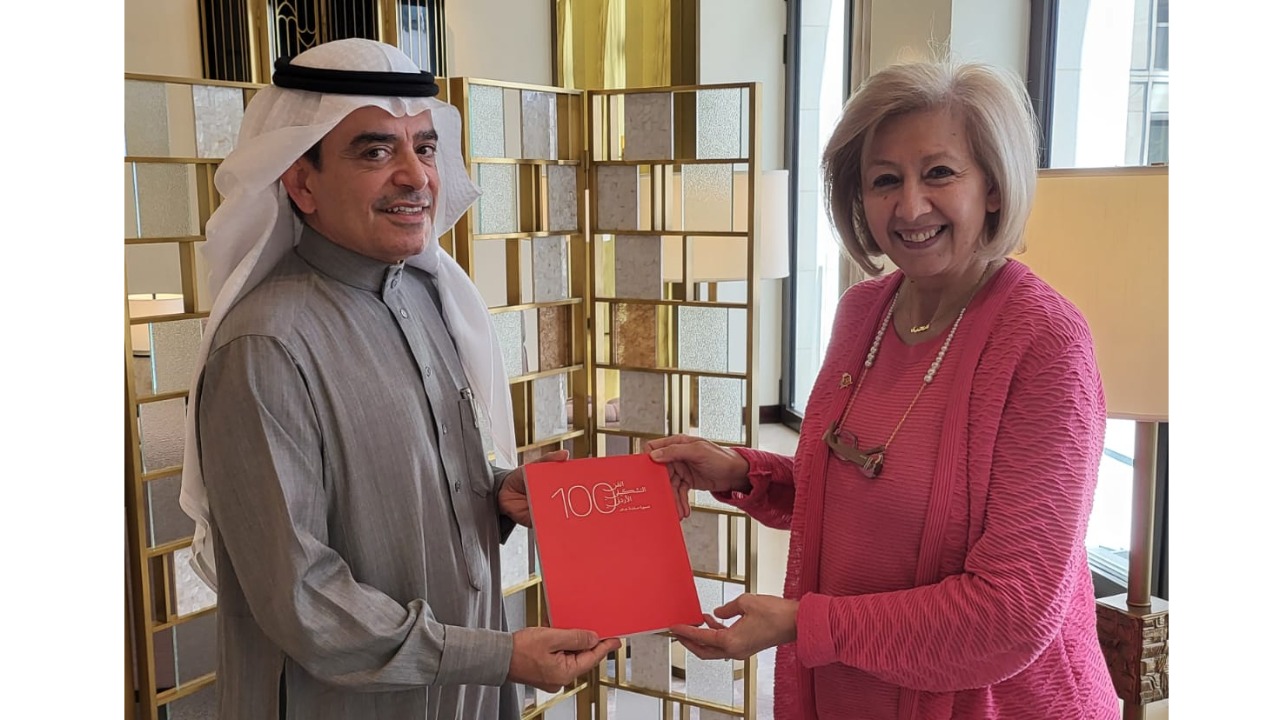 21 January 2022
Dr. Salim M. AlMalik, Director-General (DG) of the Islamic World Educational, Scientific and Cultural Organization (ICESCO), met with Ms. Haifa Najjar, Jordanian Minister of Culture. The meeting discussed ways to enhance cooperation between ICESCO and the Hashemite Kingdom of Jordan in the field of culture and heritage preservation.
During this meeting, held on Friday (January 21, 2022) in Doha, Qatar, Dr. Al-Malik reviewed the central core of ICESCO's vision, working mechanisms, and strategic orientations as well as its major programmes, initiatives and activities implemented in cooperation with Member States' competent authorities, especially on the promotion of cultural industries, digital culture and the inscription of tangible and intangible heritage on the Islamic World Heritage List.
ICESCO DG stressed the Organization's keenness to build the capacities of young people in various areas, including entrepreneurship and leadership for peace and security, a program that trained last year 30 young peace ambassadors from more than 24 Muslim countries and beyond, to spread the culture of peace, coexistence and dialogue.
For her part, the Jordanian Minister of Culture praised the roles that ICESCO fulfills in its fields of competence and its support to the Member States, stressing the keenness of the Hashemite Kingdom of Jordan to cooperate with the Organization.
The meeting discussed the prospects for cooperation between ICESCO and the Jordanian Ministry of Culture in renewing and modernizing the cultural policies of Muslim countries, coordinating the efforts geared towards the protection of Al-Quds Al-Sharif's heritage, cooperating in the establishment of ICESCO Chair for Tangible Heritage, and holding training sessions and workshops to train Jordanian archeological staff on the preservation of heritage and the preparation of the inscription files of historical sites and cultural elements. The Hashemite Kingdom of Jordan has two sites inscribed on ICESCO's Islamic World Heritage List and 10 sites on the Tentative List.
The two parties also agreed to cooperate in co-organizing, participating in and sponsoring several fora and cultural festivals.
At the end of the meeting, the Jordanian Minister of Culture invited ICESCO Director-General to visit the Hashemite Kingdom of Jordan, in coordination with the Minister of Education, Chairman of the Jordanian National Commission for Education, Culture and Science.