Exploring Cooperation between ICESCO and Philipps University of Marburg in Cyberspace Cultural Heritage Project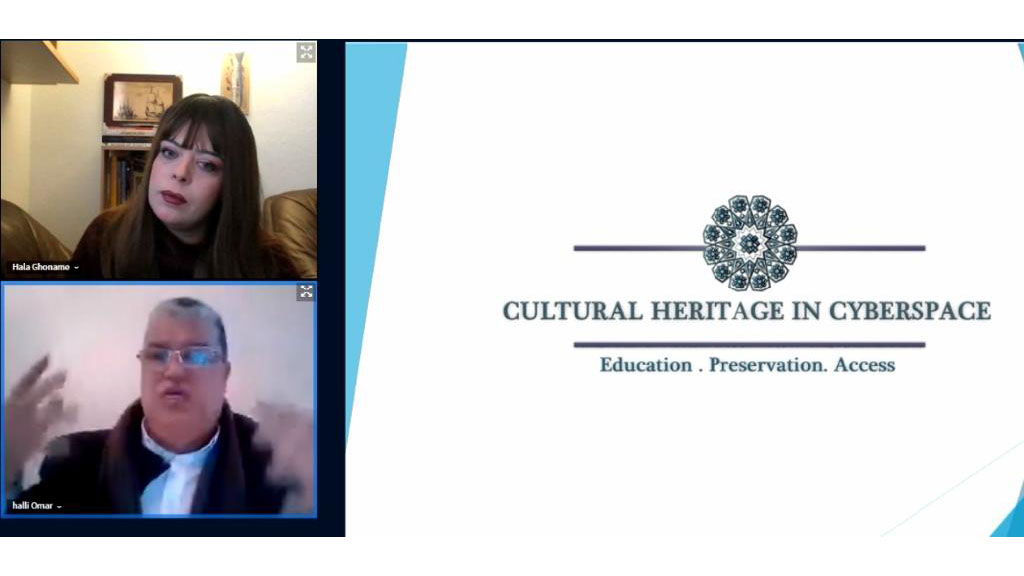 21 January 2022
The Federation of the Universities of the Islamic World (FUIW) of the Islamic World Educational, Scientific and Cultural Organization (ICESCO) held a meeting with the Philipps University of Marburg in Germany to explore cooperation between ICESCO and the University in developing "Cultural Heritage in Cyberspace: Education, Preservation and Access" project implemented by the Center for Near and Middle Eastern Studies at the University of Marburg.
During the meeting, Dr. Omar Halli, Advisor to ICESCO Director-General for FUIW, stressed the need to strengthen this great international project with more studies, coordination, and consultation and to highlight its importance in preserving cultural heritage, which represents the identity of peoples.
For her part, Dr. Hala Ghoneim, representative of the University of Marburg at the meeting, highlighted the importance of the project, which is based on three axes: education, preservation, and access. Through education, officials can be trained and qualified to value and preserve the importance of culture by developing educational curricula and supporting training and academic exchange programs. Preservation is based on integrating the latest and most advanced technologies in preserving and digitizing cultural heritage. Access includes promoting cultural heritage within research-based cyberspace through strengthening digital portals for libraries, manuscripts and museums, with access to research data from all over the world to contribute to the promotion of ongoing cultural and academic dialogues.
Dr. Hala Ghoneim noted that the project has the support of many partners inside and outside the Islamic world and that two memoranda of understanding have been signed with Cairo and Ain Shams Universities in Egypt to achieve the project's goals at the academic and infrastructure levels.
The meeting also explored cooperation between FUIW and the Philipps University of Marburg in establishing the ICESCO Chair for Manuscripts in one of the Federation's Member Universities.
The two parties agreed to hold another meeting with the participation of the concerned authorities to strengthen cooperation in this important international project.