Strengthening Cooperation between ICESCO and State of Qatar in Educational and Scientific Research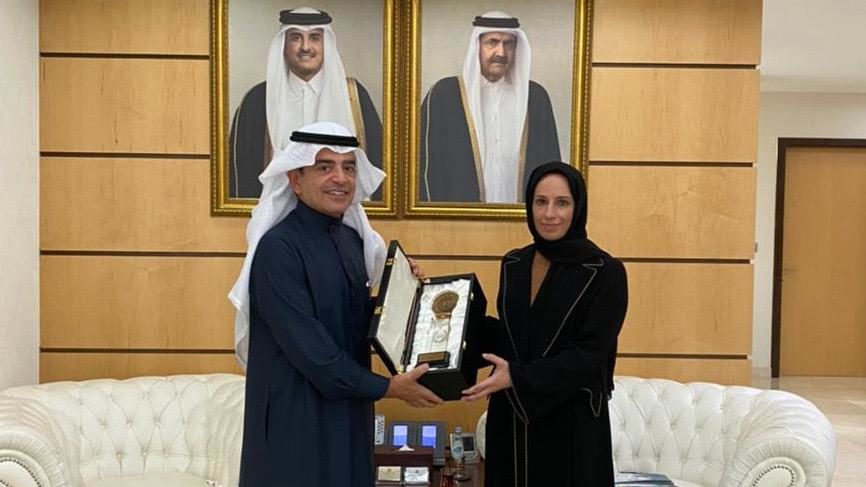 20 January 2022
Dr. Salim AlMalik, Director-General (DG) of the Islamic World Educational, Scientific and Cultural Organization (ICESCO), and Ms. Buthaina bint Ali Al Jabr Al Nuaimi, Qatari Minister of Education and Higher Education, explored ways to develop cooperation and partnership and exchange experiences in the field of educational and scientific research among the countries of the Islamic world.
During the meeting, held on Thursday, January 20, 2022, in Doha, within the framework of ICESCO DG's visit to the State of Qatar to attend the closing ceremony of the celebration of Doha, Capital of Culture in the Islamic World for 2021, Dr. AlMalik highlighted the strong relations between ICESCO and the State of Qatar, expressing his appreciation for the fruitful cooperation between the Organization and many Qatari institutions and authorities, and calling for the development of cooperation and partnership based on practical executive programs and projects between the two parties in this field.
ICESCO DG reviewed the Organization's new vision and achievements in recent years, which have enhanced its position at the regional and international levels in the fields of education, science and culture, highlighting future plans and strategic orientations of the Organization to ensure the fulfillment of its role optimally to support its Member States.
He also reviewed the Organization's key assistance programs in the field of education implemented in cooperation with several donors for the benefit of the neediest Member States to ensure the continuity of the educational process during the Covid-19 pandemic and reduce dropping out of school in these countries.
The meeting touched upon exploring cooperation proposals between ICESCO and the Qatari Ministry of Education and Higher Education in the fields of education, science and scientific research and the possibility to establish scientific chairs with the support of Qatari higher education institutions as part of ICESCO's program in several prestigious universities inside and outside the Islamic world.
For her part, the Qatari Minister of Education and Higher Education commended ICESCO's efforts in supporting its Member States within the Organization's areas of competence and presented the shield of the Ministry to ICESCO DG.