ICESCO and KFAS Agree on Enhancing Cooperation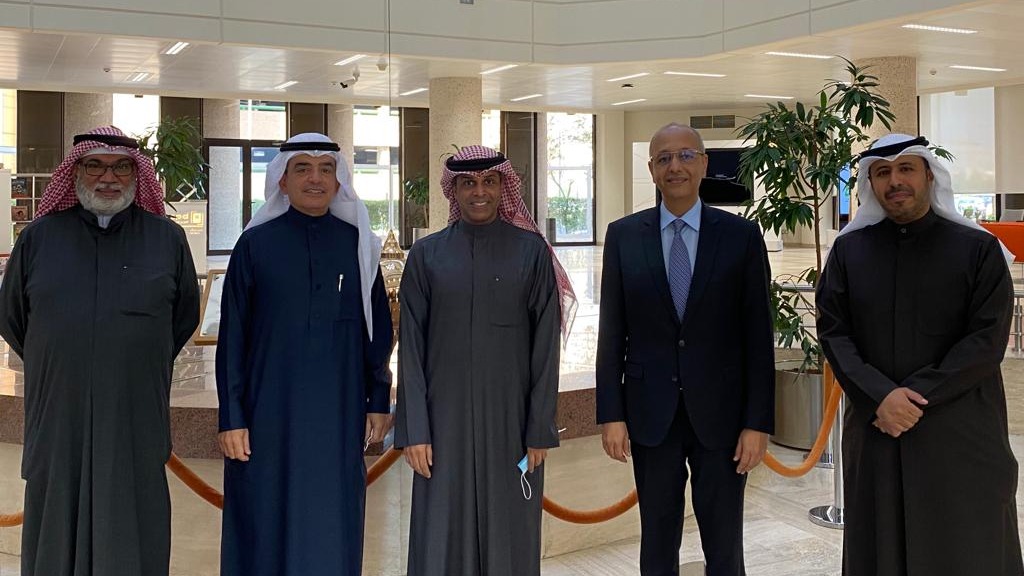 13 January 2022
Dr. Salim M. AlMalik, Director-General (DG) of the Islamic World Educational, Scientific and Cultural Organization (ICESCO), and Dr. Khaled Ali Al-Fadhel, Director-General of the Kuwait Foundation for the Advancement of Sciences (KFAS), explored avenues of cooperation between the Organization and the Foundation in the fields of scientific research, artificial intelligence applications, space science and research grants.
The meeting was held on Thursday, January 13, 2022, at KFAS' headquarters in Kuwait, within the framework of ICESCO DG's official visit to the State of Kuwait. During the meeting, Dr. AlMalik reviewed the major thrusts of ICESCO's new vision and action strategy that are based on openness to all, as well as the Organization's main programs and activities.
Dr. Al-Fadhel delivered a presentation on KFAS, explaining that it is a non-profit organization that includes several scientific centers, and aims to promote a culture of science, technology and innovation. He also reviewed the major programs and activities implemented by the Foundation to achieve its objectives.
The two parties discussed proposals for cooperation between ICESCO and KFAS in areas of common interest. They agreed on joining efforts in the field of space science and applications by supporting the Islamic world's access to this field and encouraging the establishment of relevant national institutions and research centers. They also agreed on supporting and providing research grants in distinguished universities and prestigious scientific research centers.
The meeting also concluded with an agreement to jointly establish research incubators, organize hackathons for the benefit of talented and creative young people, and support the use of artificial intelligence applications in the cultural and educational fields.
At the close of the meeting, Dr. AlMalik and Dr. Al-Fadhel affirmed their keenness to translate all that was discussed and agreed upon during the meeting into a cooperation agreement to be signed between ICESCO and the KFAS. Coordinators were designated to follow up on the outcomes of the meeting.
The meeting was attended by Dr. Layla Al-Musawi, Program Manager of Publicizing and Dissemination of Science and Technology at KFAS, Dr. Ahmed Said Bah, Advisor to ICESCO DG for Partnerships and International Cooperation, and Mr. Youssef Al-Najjar, Assistant Undersecretary for Financial Affairs at the Kuwaiti Ministry of Education.