Agreement to enhance cooperation between ICESCO and the Center for Research and Studies on Kuwait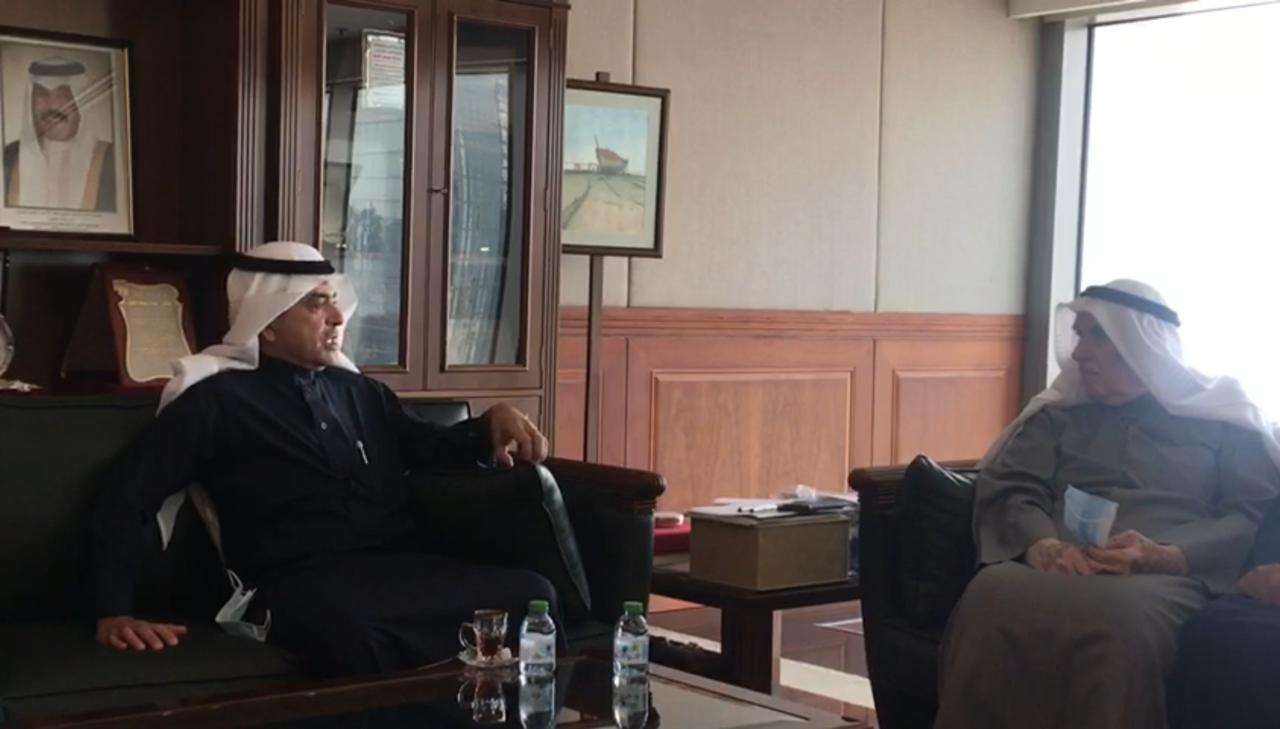 10 January 2022
Dr. Salim M. AlMalik, Director-General (DG) of the Islamic World Educational, Scientific and Cultural Organization (ICESCO), and Dr. Abdullah Yousef Al-Ghunaim, President of the Center for Research and Studies on Kuwait, discussed ways to build fruitful cooperation between ICESCO and the Center in implementing joint programs and activities, and conducting historical, social and heritage studies and research works.
During this meeting, held on Monday, January 10, 2022, at the Center headquarters, in Kuwait, Dr. Al-Malik reviewed the main cores of ICESCO's new vision and action strategy, which attaches special importance to the preservation and valorization of tangible and intangible heritage in the Islamic world, including Kuwait, as a founding Member and supporter of the Organization. "ICESCO has made significant efforts to inscribe the largest number possible of historical sites and cultural elements on the Islamic World Heritage List," he underscored.
For his part, Dr. Al-Ghunaim gave a presentation on the Center's programs, projects, and publications documenting the history of the State of Kuwait and introducing the various stations of the country's development process. He also reviewed the salient documents in the Center's archive and the efforts of the Center in establishing links with foreign researchers interested in the history, heritage and antiquities of Kuwait.
At the close of the meeting, the two parties agreed to cooperate in holding intellectual seminars and specialized meetings between researchers and experts in fields of common interest. The Center will provide the historical and scientific material on the archaeological sites and heritage monuments of the State of Kuwait. The Center will also share its electronic and knowledge resources on "ICESCO Digital House" and enrich ICESCO Library with its publications.
The meeting brought together several advisors and assistants of the Center's President, Dr. Walid Al-Seif, Head of the Islamic World Heritage Committee, Dr. Ahmed Said Bah, Advisor to ICESCO DG for Partnerships and International Cooperation, and Mr. Yousef Al-Najjar, Assistant Undersecretary of the Kuwaiti Ministry of Education for Financial Affairs.
After the meeting, ICESCO Director-General toured the exhibition hosted by the Center for Research and Studies on Kuwait, which includes publications of the Arab Center for Authorship and Translation of Health Sciences, which is an Arab organization affiliated with the Council of Arab Health Ministers. Dr. Marzuq Al-Ghunaim, Assistant Secretary-General of the Center, received ICESCO DG and made a presentation on the Center's activities and publications. The two parties agreed on coordination and consultation to identify the areas of cooperation in translation, Arabization and the dissemination of the Center's publications among universities through the Federation of Universities of the Islamic World (FUIW).