ICESCO and Abdulaziz Saud Al-Babtain Cultural Foundation explore cooperation prospects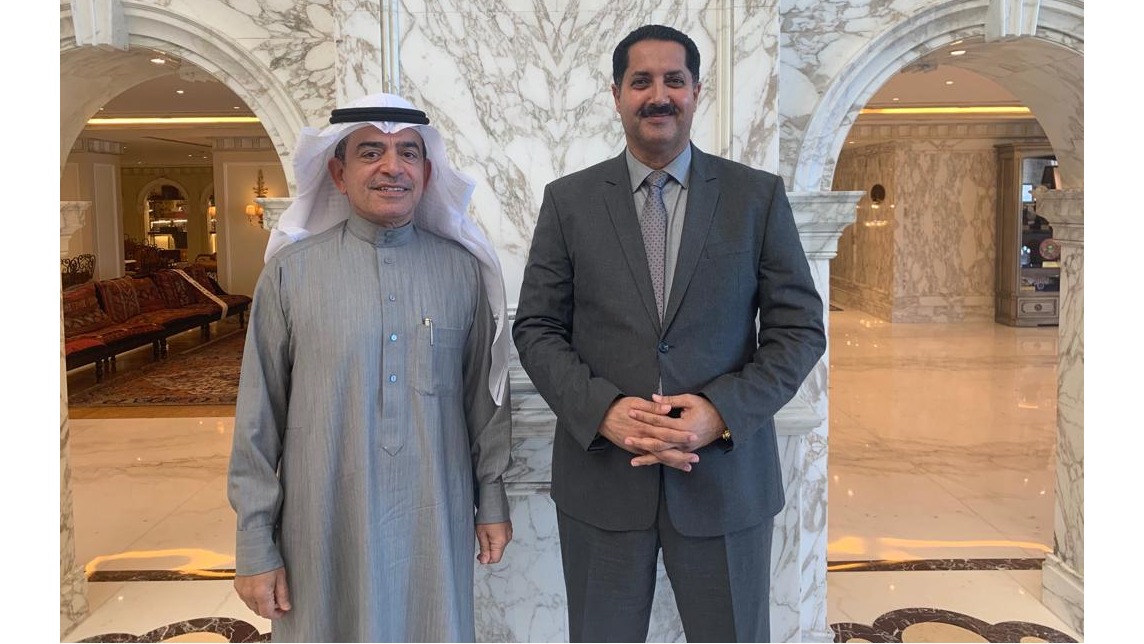 9 January 2022
Dr. Salim M. AlMalik, Director-General of the Islamic World Educational, Scientific and Cultural Organization (ICESCO), and Dr. Touhami Abdouli, Director General of Abdulaziz Saud Al-Babtain Cultural Foundation, discussed the prospects for cooperation between the Organization and the Foundation in fields of common interest, in coordination and consultation with the Kuwaiti National Commission for Education, Science and Culture.
During the meeting, held on January 9, 2022, as part of ICESCO DG's official visit to the State of Kuwait, Dr. AlMalik reviewed the main core of ICESCO's new vision and action strategy, which foster openness and cooperation with civil society institutions working in the fields of education, science and culture for the benefit of the Member States and Muslim communities around the world.
ICESCO DG also stressed that the Organization pays special attention to enhancing the cultural heritage of Muslim countries, supporting cultural industries and digital culture, promoting cultural identity, and disseminating the true image of the Islamic civilization, which consolidates the values of peace, coexistence and civilizational dialogue among all.
For his part, Dr. Abdouli commended ICESCO's role in preserving the cultural heritage of Muslim countries, stressing the Foundation's interest in cooperating with the Organization.
The two parties agreed on cooperation in training young people on leadership for peace and security, and supporting the Young Ambassadors for Peace Programme through the use of scientific materials, training manuals and knowledge sources of the Foundation and ICESCO, as well as sharing the publications of Al-Babtain Digital Foundation on "ICESCO Digital Home."
This cooperation will also cover the fields of Arabic language and poetry by publishing relevant research works and studies, contributing to the celebration of the World Poetry Day and the World Arabic Language Day, dedicating a part of Al-Babtain Encyclopedia of Arab Poets to publicize Arabic poets from outside the Arab world, and launching joint incentive prizes in the fields of poetry, Arabic language and Arab culture for candidates from non-Arab countries.
The meeting was also attended by Dr. Ahmed Said Bah, Advisor to ICESCO Director-General for Partnerships and International Cooperation, and Mr. Yousef Al-Najjar, Assistant Undersecretary for Financial Affairs at the Kuwaiti Ministry of Education.