ICESCO and ILM Institute for Islamic Studies in Maldives Explore Cooperation Prospects in Teaching Arabic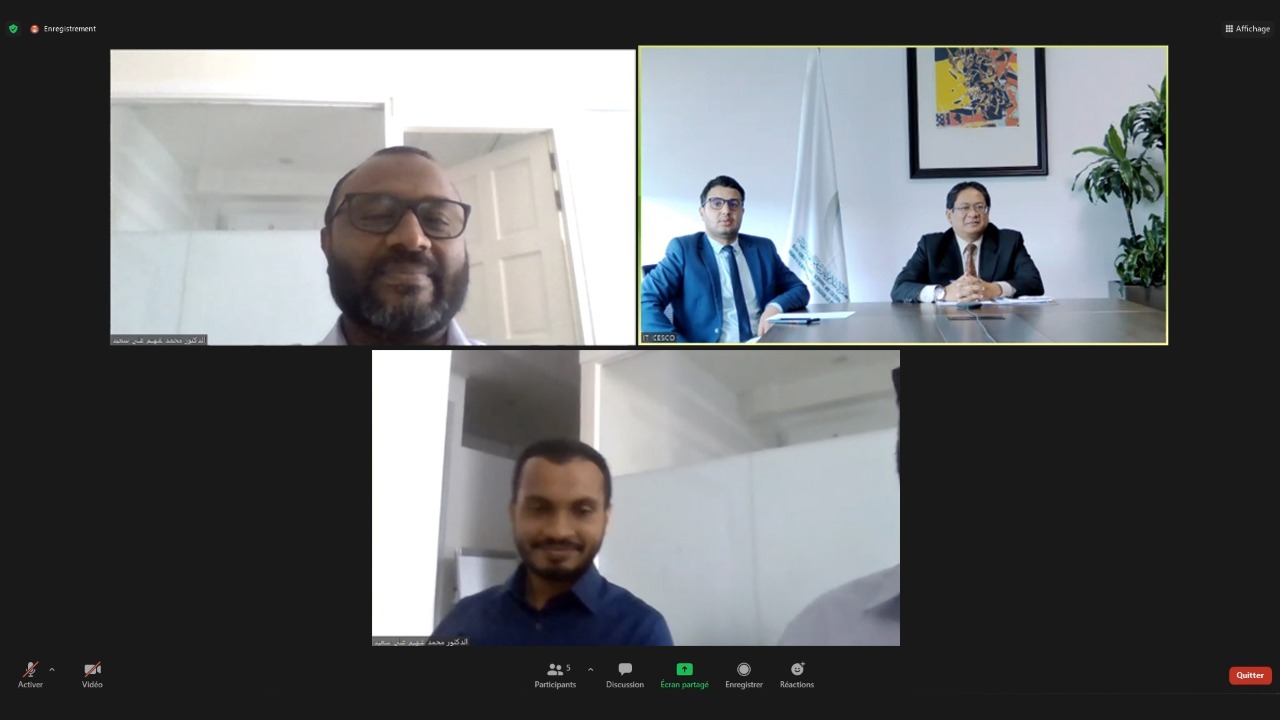 4 January 2022
The Center of Arabic for Non-Arabic Speakers at the Islamic World Educational, Scientific and Cultural Organization (ICESCO) held a meeting with ILM Institute for Islamic Studies in the Republic of the Maldives to discuss the prospects for cooperation in teaching Arabic for non-Arabic speakers, rehabilitating Maldivian teachers, developing their skills and enhancing their competencies, and benefiting from the experience of ICESCO Center in overseeing the production of educational books of Arabic in the Maldives.
The meeting, held on Tuesday, January 4, 2022, brought together Dr. Majdi Haji Ibrahim, Head of ICESCO Center of Arabic for Non-Arabic Speakers, along with Dr. Youssef Ismaili, Expert at the Center, as well as Dr. Muhammad Shahim, President of the Institute, and Prof., Director of the Institute's Educational Affairs Department.
During this meeting, Dr. Majdi and Dr. Ismaili reviewed the role and efforts of ICESCO Center in spreading Arabic and consolidating its position in the ICESCO Member States and beyond through a series of workshops and training sessions targeting the teachers of Arabic for non-Arabic speakers. They also noted the Center's key roles in providing advice and sharing technical and academic expertise to produce Arabic educational content that suits students' needs and interests.
The two parties agreed to hold a training workshop for Arabic language teachers in the Maldives, in 2022.