ICESCO Reaffirms its Keenness to Promote AI Cooperation and partnerships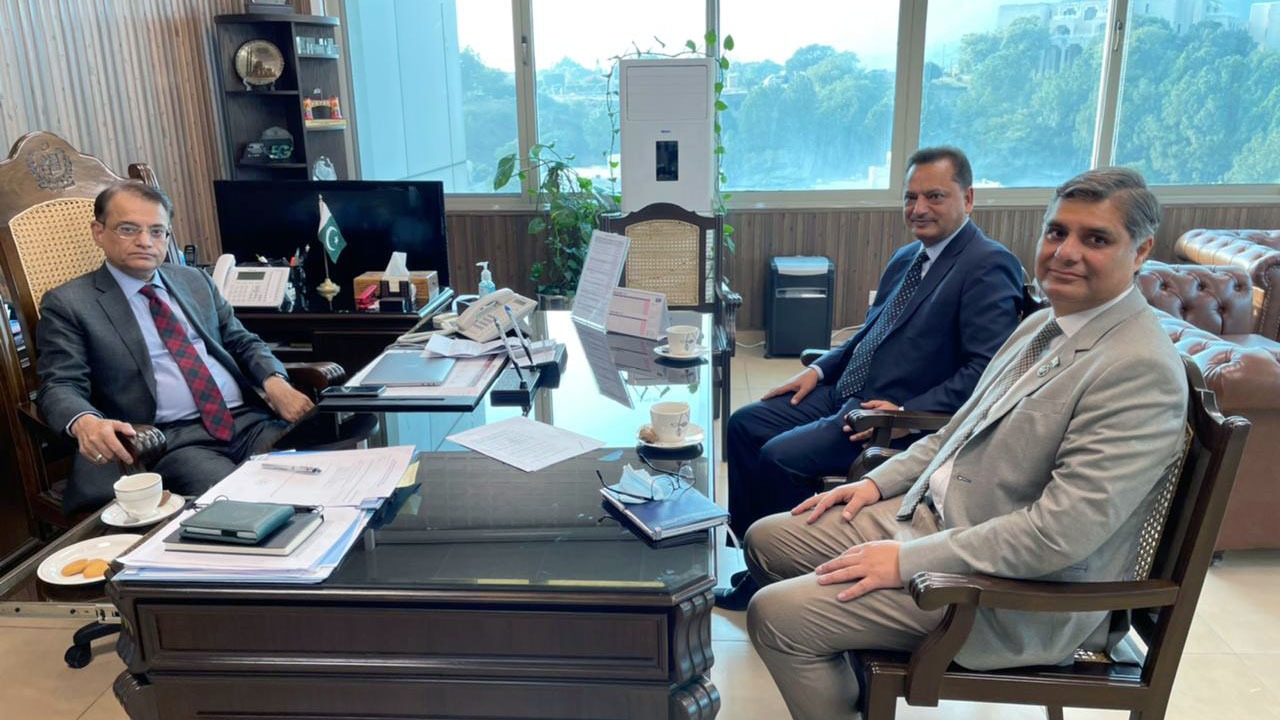 29 December 2021
The Science and Technology Sector at the Islamic World Educational, Scientific and Cultural Organization (ICESCO) held two separate meetings with the Virtual University of Pakistan and the Ministry of Science and Technology of Pakistan, with the aim to develop cooperation between ICESCO and both the University and the Ministry to create digital platforms for online education in Pakistan.
During his meeting with Dr. Arshad Saleem Bhatti, Rector of the Virtual University of Pakistan, Dr. Raheel Qamar, Head of ICESCO's Science and Technology Sector, reaffirmed the Organization's keenness to promote cooperation and partnerships in the fields of artificial intelligence (AI), capitalize on its applications, and develop online education platforms and integrated educational programs aiming at fostering the future of education and scientific research.
For his part, Dr. Bhatti expressed the University's willingness to develop research centers with ICESCO to benefit from open AI research platforms. The two parties also agreed to develop training sessions for the benefit of students and young people in the fields of digital entrepreneurship, digital marketing, digital literacy, and several related topics.
During the second meeting with Dr. Muhammad Sohail Rajput, Federal Secretary for IT and Communication in the Pakistani Ministry of Science and Technology, Dr. Qamar underscored that ICESCO accords special attention to strengthening cooperation with its partners. The goal is to build young people's capacities in modern science and technology and contribute to achieving sustainable development. He also commended the activities of the Pakistani Ministry in the field of IT development and related fields, aiming at contributing to the development in the countries of the Islamic world.
For his part, Dr. Rajput highlighted the significance of cooperation between ICESCO and the Ministry with regard to providing digital platforms in the fields of science, technology, engineering and mathematics, noting the possibility of intensifying initiatives and cooperation activities in African countries to promote entrepreneurship and exchange experiences.
At the close of both meetings, ICESCO, the Pakistani Ministry of Science and Technology, and the Virtual University of Pakistan agreed to expand the scope of future cooperation through signing a strategic partnership agreement in areas of common interest.