ICESCO and MCIT Agree on Implementing Joint Cooperation Programs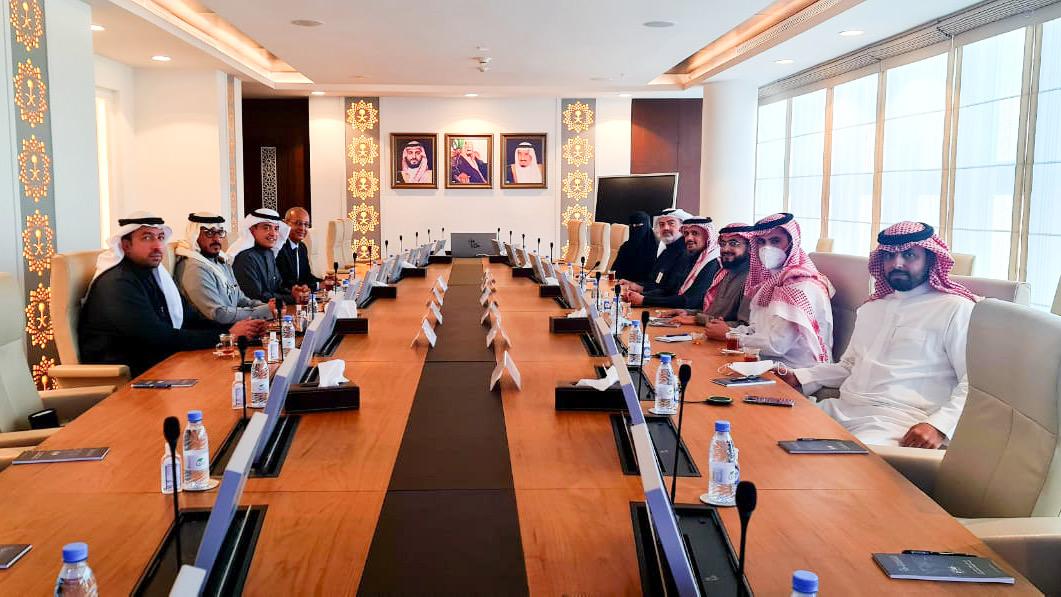 29 December 2021
Dr. Salim M. AlMalik, Director-General (DG) of the Islamic World Educational, Scientific and Cultural Organization (ICESCO), met with Eng. Haitham bin Abdulrahman Al-Ohali, Deputy Minister of Communications and Information Technology (MCIT) in Saudi Arabia. They reviewed the comprehensive executive plan for cooperation between the Organization and the Ministry in the digital field, particularly through the development of online Arabic content, in concert with the Saudi National Commission for Education, Culture and Science.
The meeting was held on Tuesday, December 28, 2021, at the Ministry's headquarters in Riyadh and was attended by a number of the Ministry's officials and advisors. During the meeting, the two parties agreed on implementing a set of programs in the various ICESCO Member States over the period 2022-2025, notably the "Attaa Digital" Hackathon Project, which will be implemented in Egypt, in cooperation with the Ministry of Higher Education and Scientific Research, the Ministry of Education and the Ministry of Communications and Information Technology in Egypt. The Hackathon will be a youth-oriented pilot project open to all Arab countries. ICESCO will facilitate coordination and communication with these countries' National Commissions for Education, Science and Culture to ensure their participation.
The two parties also discussed the proposed mechanisms for implementing the cooperation programs and activities contained in the memorandum of understanding (MoU) signed between ICESCO and the MCIT to cooperate on spreading technical awareness and enriching technical Arabic content. The MoU was signed during the 14th Session of ICESCO's General Conference, hosted by Egypt, under the patronage of President Abdel Fattah El-Sisi. The MoU sets out the framework for implementing joint programs for training, conducting joint research and studies, providing advisory services to the Member States in the areas of cooperation, launching specialized platforms and developing websites and applications.
At the close of the meeting, the two parties agreed on establishing a working group consisting of representatives of ICESCO, the Ministry and the Saudi National Commission to follow up on the implementation of the cooperation programs.
Mr. Hattan M. Bin Samman, Secretary-General of the Saudi National Commission, Mr. Hani bin Hamza Mansi, Advisor to the Commission, and Mr. Ahmed Said Bah, Advisor to ICESCO DG for Partnerships and International Cooperation, attended the meeting.