ICESCO and Alwaleed Philanthropies Explore Future Cooperation Programs and Projects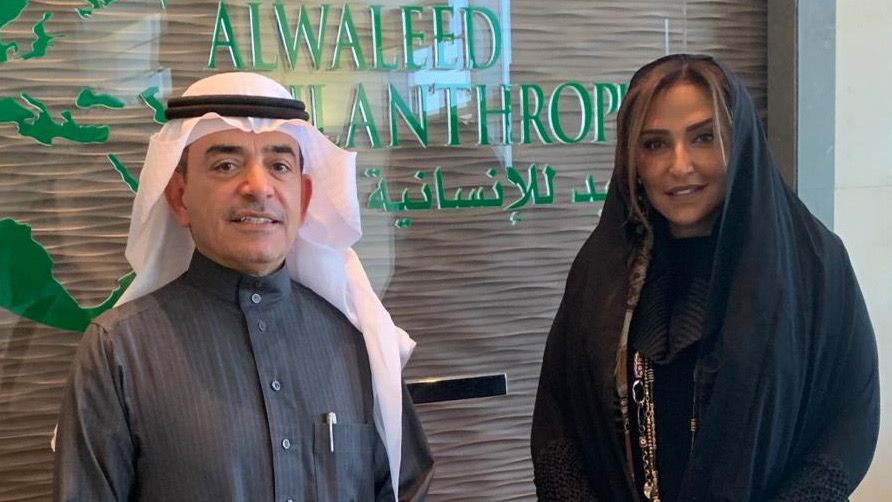 29 December 2021
Dr. Salim AlMalik, Director-General (DG) of the Islamic World Educational, Scientific and Cultural Organization (ICESCO), met with HRH Princess Lamia Bint Majed Al Saud, Secretary-General of Alwaleed Philanthropies, and together they reviewed the outcomes of joint programs during 2021. The parties explored future cooperation projects between the Organization and the Foundation, in coordination with the Saudi National Commission for Education, Culture and Science.
During the meeting, held yesterday, 28 December 2021, at the headquarters of the Alwaleed Philanthropies in Riyadh, ICESCO DG reiterated his gratitude to HRH Prince Alwaleed bin Talal, Chairman of the Alwaleed Philanthropies, for the Foundation's support for ICESCO including a donation of USD 2,090,000 to implement projects aiming at mitigating the impact of the COVID-19 pandemic through supporting women and youth entrepreneurship. These projects provided assistance to 10 African countries to address the repercussions of the pandemic. Dr. AlMalik also provided the Secretary-General with statistics and operational data pertaining to the implementation of the program in all the beneficiary countries.
For her part, HRH Princess Lamia commended ICESCO's tireless efforts, stressing the eagerness of Alwaleed Philanthropies to further develop partnerships with the Organization.
During the meeting, the two parties explored ways to develop constructive partnership and cooperation between ICESCO and Alwaleed Philanthropies, through sustaining cooperation on projects related to countering the repercussions of the COVID-19 pandemic, through the production of educational media materials, as well as face masks, sanitizers, liquid soap, detergents and various protection tools. They also agreed to sustain cooperation on building the capacities of women and youth to promote peace, security, and coexistence among cultures and civilizations.
The meeting also touched upon a project for cooperation related to mobile health services, which is an integrated mobile medical unit targeting vulnerable and needy groups in several countries, especially in remote and rural areas. The meeting also explored prospects of cooperation in the field of safeguarding tangible and intangible heritage, especially in the African region, encouraging ICESCO Member States to inscribe their heritage sites, particularly endangered ones, on ICESCO's Islamic World Heritage Lists and UNESCO's World Heritage List, and providing support to the Member States where these sites are located.
Mr. Hattan Munir bin Samman, Secretary-General of the Saudi National Commission for Education, Culture and Science, Mr. Hani bin Hamza Mansi, Advisor to the Commission and Dr. Ahmed Said Bah, Advisor to ICESCO DG for Partnerships and International Cooperation, attended the meeting, along with several female executives at Alwaleed Philanthropies.