ICESCO Director-General Meets with Comoros Minister of Culture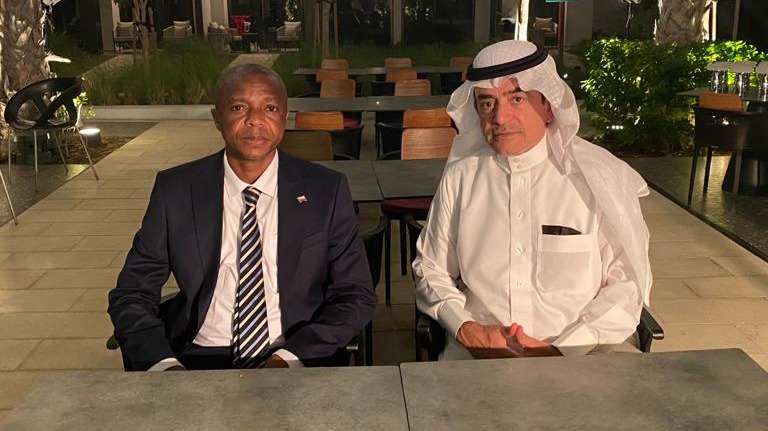 21 December 2021
Dr. Salim M. AlMalik, Director-General of the Islamic World Educational, Scientific and Cultural Organization (ICESCO), met with Dr. Takiddine Youssouf, Minister of Youth, Employment, Labor, Sports, Arts and Culture of the Union of Comoros, following their participation in the 22nd Session of the Conference of Ministers in Charge of Cultural Affairs in the Arab World that the UAE Ministry of Culture and Youth held in cooperation with the Arab League Educational, Cultural and Scientific Organization (ALECSO).
The two parties reviewed the programs and activities that will be implemented in cooperation between ICESCO and the competent parties in the Comoros, including the proposal to establish a regional Arabic center aimed at promoting the teaching of Arabic and enhancing its position in the Comoros. The two parties also discussed arrangements for sending experts from the Organization to hold training sessions for the benefit of young people on preparing nomination files for inscribing heritage sites and cultural elements on ICESCO's Islamic World Heritage Lists, as well as ways to publicize the working areas of the ICESCO's Center for Heritage in the Islamic World and procedures and mechanisms for safeguarding historical sites.
At the close of the meeting, the two parties reaffirmed their keenness to promote cooperation and partnership between ICESCO and the Union of Comoros. The Minister reaffirmed his country's support for ICESCO's vision and new action strategy, commending the Organization's distinct initiatives, programs and activities geared towards supporting its Member States, noting that Comoros will pay its contribution in ICESCO budget soon.
The meeting was attended by Mr. Ahmadou Youssoufa, Secretary of the National Commission for Education, Science and Culture of the Union of Comoros.