ICESCO Participates in Anniversary of Establishment of Arabic Studies Department at University of Social Sciences and Humanities in Vietnam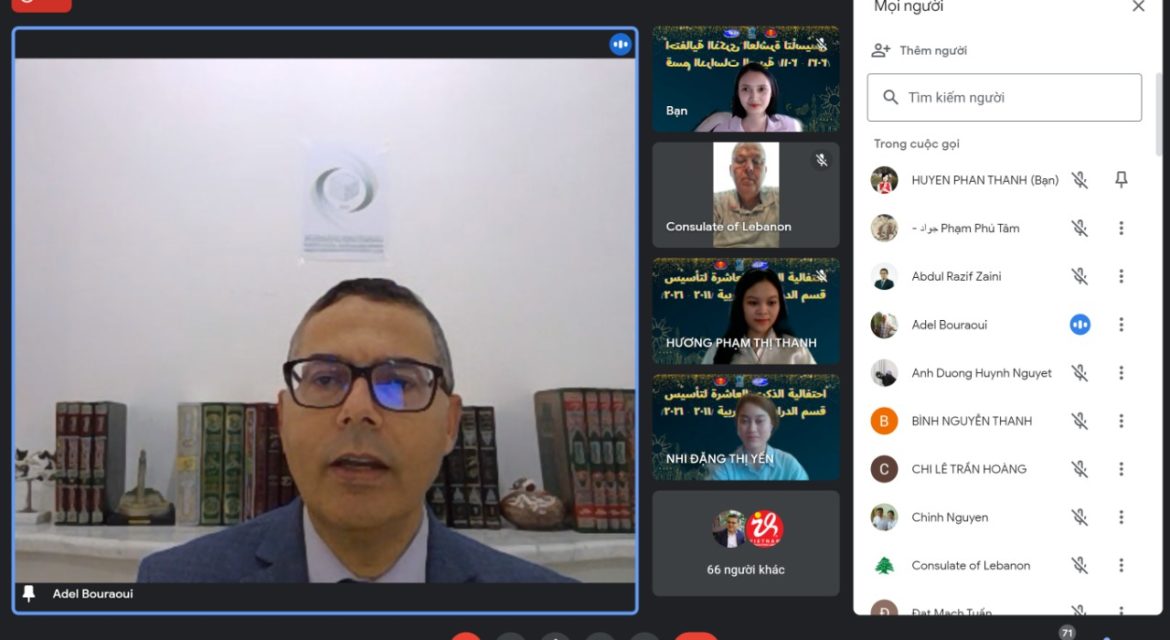 20 December 2021
The Islamic World Educational, Scientific and Cultural Organization (ICESCO) participated in the celebration of the 10th anniversary of establishing the Department of Arabic Studies at the College of Oriental Studies, held by the University of Social Sciences and Humanities in Ho Chi Minh City, Vietnam.
The celebration was held on December 18, 2021, via videoconference, in observance of World Arabic Language Day, and brought together university officials, professors from the Department of Arabic Studies, Vietnamese students and several representatives of Arab diplomatic missions accredited to Vietnam.
Mr. Adel Bouraoui, Advisor to the Director-General for ICESCO's External Centers and University Chairs in the Field of Arabic Language, represented ICESCO at the opening of the celebration and gave an address introducing ICESCO and highlighting its roles, mission and vision, which is based on innovation, development and openness. The ICESCO official noted that the Organization drew on the principles of its new vision to draft new regulations allowing all UN Member States to become ICESCO Observer States.
Likewise, Mr. Bouraoui highlighted the roles of languages, including Arabic, in building a world characterized by civilizational and cultural dialogue, seizing the opportunity to shed light on many of ICESCO's initiatives through its Center for Arabic to Non-Arabic Speakers.
At the close of the celebration, which featured art and music performances in Arabic by students from the Department of Arabic Studies, the winners of a number of competitions were announced.