ICESCO General Conference Addresses Letter of Thanks to President El-Sisi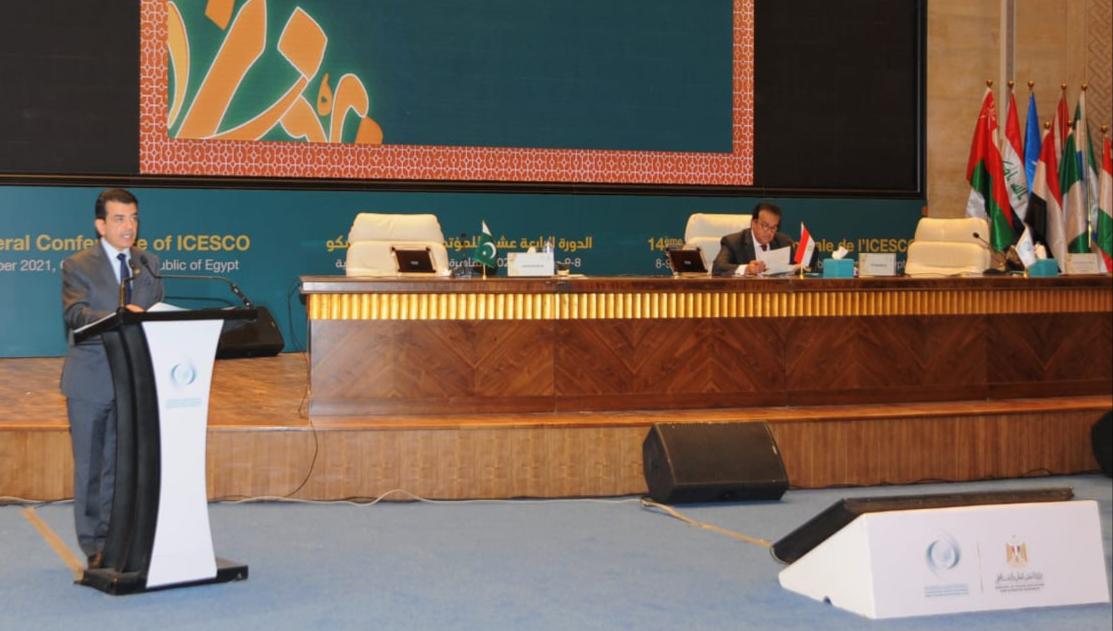 10 December 2021
At the close of their meeting, in Cairo, on Thursday (December 9, 2021), the participants in the 14th Session of the General Conference of the Islamic World Educational, Scientific and Cultural Organization (ICESCO) addressed a letter of thanks and gratitude to His Excellency President Abdel Fattah El-Sisi, for his kind patronage of the conference, the Egyptian generous hospitality and the continuous support he provides to joint Islamic action to serve the issues of Islamic action and advance the Islamic world in all fields.
In their letter, the participants expressed their deep appreciation for President El-Sisi's wise forward-looking vision outlined in the National Sustainable Development Strategy (Egypt Vision 2030), especially the pioneering efforts in the fields of education, science, technology, culture and communication by laying the foundations of quality in the relevant national systems, strengthening cooperation and partnerships with relevant international parties, and adopting proactive approaches to grant Egypt a leading position in building the future and enhance its roles in achieving integration and solidarity among Muslim countries.
At the close of this letter, which was read out by Dr. Salim M. Al-Malik, ICESCO Director-General, at the closing session of the Conference, the participants beseeched Allah Almighty to bestow further progress and prosperity upon Egypt and its people, under the wise leadership of President El-Sisi.