ICESCO Calls for Addressing all Forms of Marginalization and Inequality in Educational Opportunities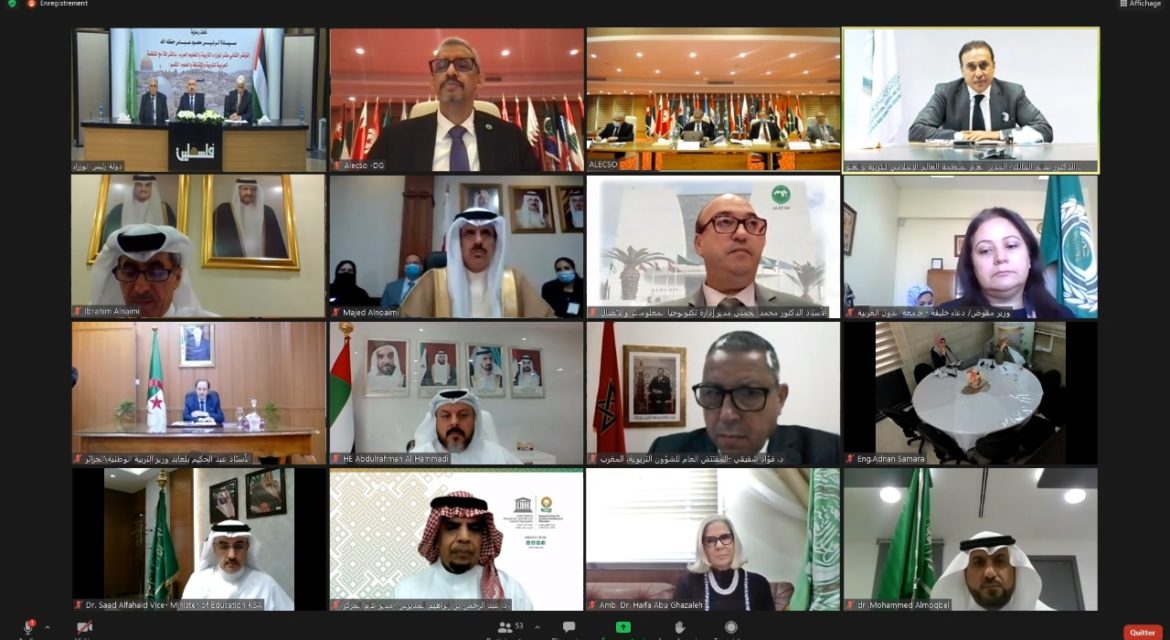 26 November 2021
Dr. Salim M. Al-Malik, Director-General (DG) of the Islamic World Educational, Scientific and Cultural Organization (ICESCO), called on the international community to place education at the heart of development efforts, stressing that ICESCO undertakes to address all forms of exclusion, marginalization and inequality in access to educational opportunities, and urges the civil society organizations to cooperate with the ministries of education to support of remedial education programs.
This statement was part of the address delivered on his behalf by Dr. Abdelilah Benarafa, ICESCO Deputy DG, via videoconference, on Thursday, November 25, 2021, at the 12th Conference of Arab Ministers of Education, held by the Palestinian Ministry of Education, under the theme "Catch-up education: a second chance," in partnership with ALECSO and the Palestinian National Commission for Education, Culture and Science.
In his address, ICESCO DG indicated that the Organization calls for a real revolution in the philosophy, types, curricula and methods of education to expand its scope to include digital, life and vocational skills, continuous learning skills, creativity and sound citizenship to achieve real development in lifelong education for all, stressing that ICESCO is preparing educational reference documents for catch-up education to contribute to its richness.
He added that ICESCO's educational projects and activities hinge on the fact that education is a basic human right, rather a priority, even in times of crisis.
"ICESCO is keen to provide appropriate catch-up educational programs, which aims to integrate students into the educational process in a scientific and sound manner, especially after long periods of school dropout. This type of education represents an effective mechanism for improving learning outcomes, reducing school dropout and learning loss, and combating illiteracy and child labor. It is a flexible, fair and just school system that guarantees equality for all," He underscored.
ICESCO DG underlined that the Organization supports the efforts of its Member States in providing second-chance programs to secure catch-up education for children and youth who are out of school, and those whose circumstances prevent them from access to educational opportunities, thus helping to achieve the fourth SDG. ICESCO also supports its Member States in building their educational policies and strategies, strengthening their national capacities, and developing curricula, teaching methods and assessment mechanisms.