ICESCO DG Meets with Chancellor of Coventry University and Holds Open Meeting with Students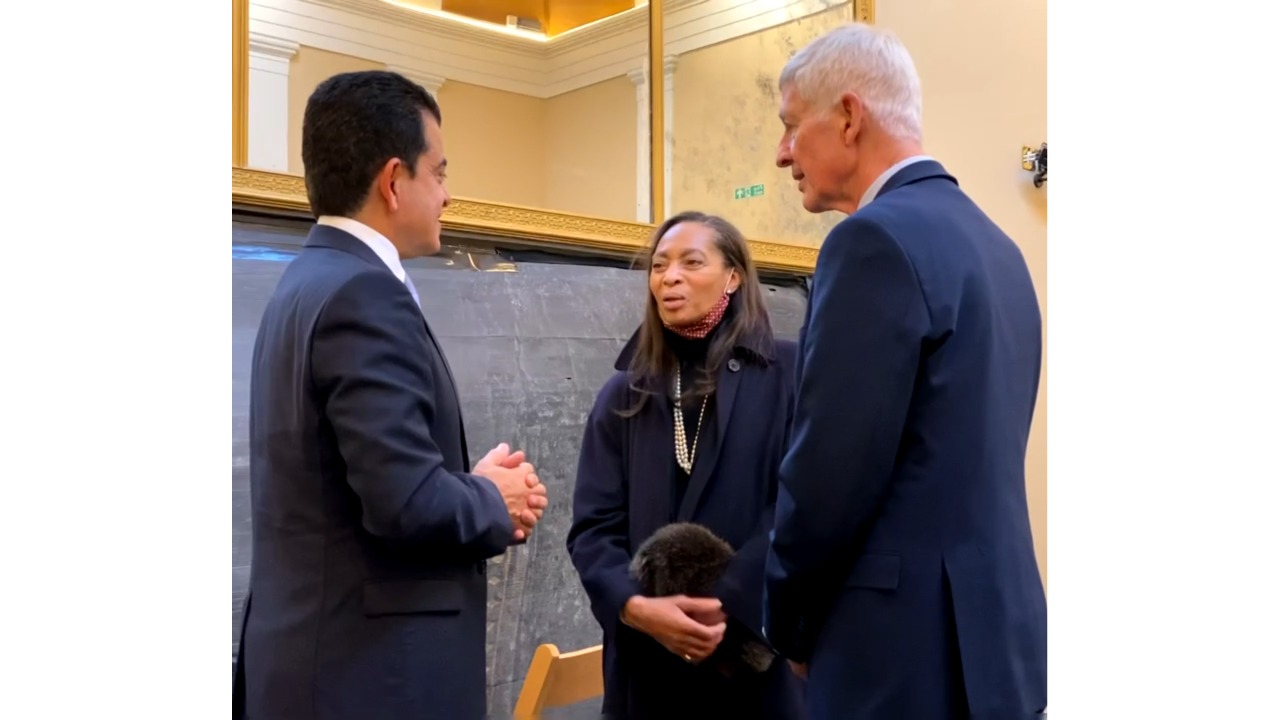 17 November 2021
Dr. Salim M. AlMalik, Director-General (DG) of the Islamic World Educational, Scientific and Cultural Organization (ICESCO), met with Dr. Margaret Casely-Hayford, Chancellor of Coventry University in the United Kingdom, and explored avenues of cooperation between ICESCO and the University in areas of common interest, particularly in fields of science and research.
During the meeting, ICESCO DG reviewed the main axes of the Organization's vision and strategic orientations as well as its roles in entrenching values of civilizational dialogue and coexistence between different cultures, building the capacities of women and youth, contributing to the promotion of a culture of foresight to build a more prosperous future for humanity, and supporting the use of new technology in all fields in different countries of the Islamic world to achieve sustainable development.
The meeting continued over a luncheon organized by Coventry University in celebration of Dr. AlMalik's visit after awarding him an Honorary Doctorate in Arts on Tuesday, November 16, 2021, in appreciation of his significant contributions, at the international level, in areas of education, elimination of poverty, illiteracy, ignorance, extremism, and peacebuilding in the Middle East. The luncheon was attended by Dr. Ian Marshall, Deputy Vice-Chancellor at Coventry University, several faculty members, and Dr. Abdelilah Benarfa, Deputy DG at ICESCO.
Following the luncheon, Dr. AlMalik held an open meeting with a large number of students at the University during which he reviewed ICESCO's projects and programs, highlighting those aimed at young people, notably the Leadership Training Program for Peace and Security from which 30 young ambassadors of peace representing 22 countries graduated in 2021, and that will continue in the coming years.
Dr. AlMalik held a rich discussion with the students and answered their questions during an open meeting attended by Dr. Michael Hardy, Professor at the Centre for Trust, Peace and Social Relations (CTPSR) at Coventry University, and Dr. Abdelilah Benarfa, Deputy DG at ICESCO.