ICESCO Concludes a Regional Forum on Entrepreneurship and Women's Empowerment in Tunisia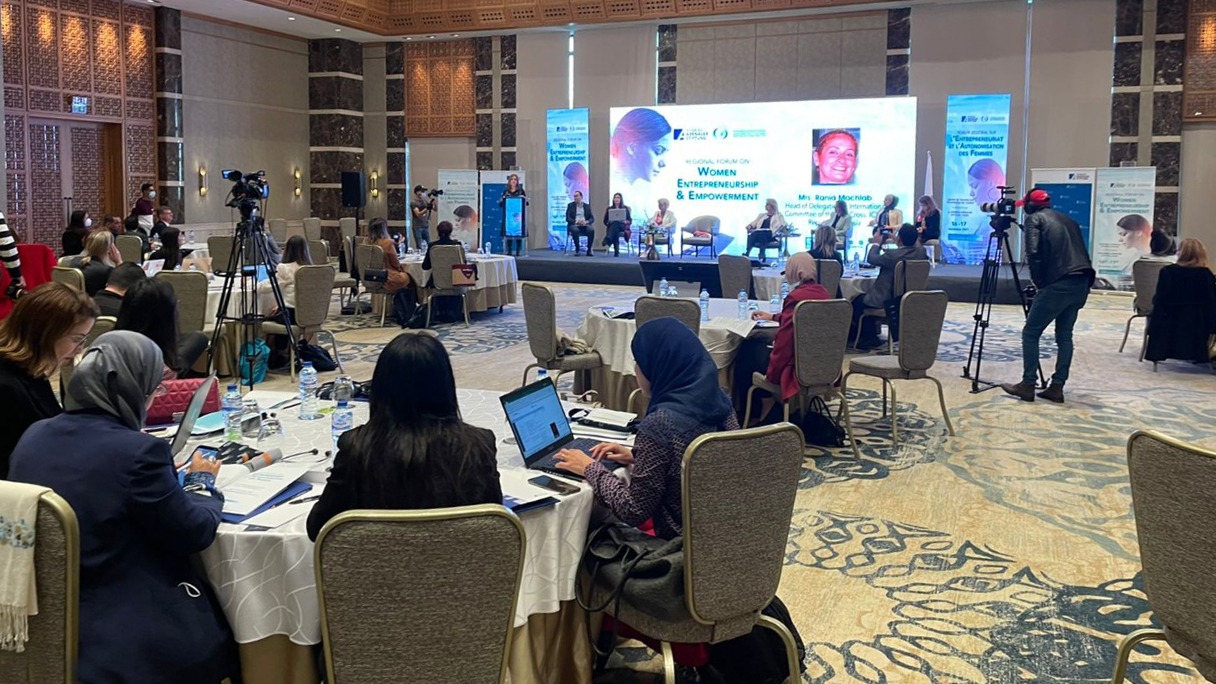 17 November 2021
The Center of Strategic Foresight of the Islamic World Educational, Scientific and Cultural Organization (ICESCO), in partnership with the German Konrad Adenauer Foundation concluded today, Wednesday, 17 November 2021, in Tunis, the activities of the two-day Regional Forum on "Entrepreneurship and Women Empowerment," aimed at supporting women's entrepreneurship, rehabilitating young and women entrepreneurs and exploring the relevant challenges in the countries of the Islamic world.
During the Forum, held face-to-face and via videoconference, Dr. Kais Hammami, Director of ICESCO Center of Strategic Foresight, stressed the need to enhance the role of women in the economic field by supporting entrepreneurship opportunities, launching initiatives, and holding workshops and seminars to explore foresight ways and mechanisms and overcome the challenges that women face, to facilitate their access to the labor market. He also stressed the importance of exchanging experiences inside and outside the Islamic world in contributing to achieving comprehensive and sustainable development.
During the sessions of the first day of the Forum, the participants, including entrepreneurs, experts and specialists, discussed the role of universities and non-governmental organizations in promoting women's rehabilitation and entrepreneurship and digital entrepreneurship, as well as the main challenges facing women's entrepreneurship.
The four workshops of the second day, which benefited sixty students and women, focused on exchanging the best practices in the field of entrepreneurship in the region and rethinking the roles and positions of the competent authorities in the field. The workshops also touched upon the prospects of women's entrepreneurship by 2030, as well as ways to strengthen entrepreneurship in the Middle East. Moreover, a round table was held to discuss the concepts of "anticipation, foresight, and research."