ICESCO Director-General Meets Mauritanian Minister of Culture in Paris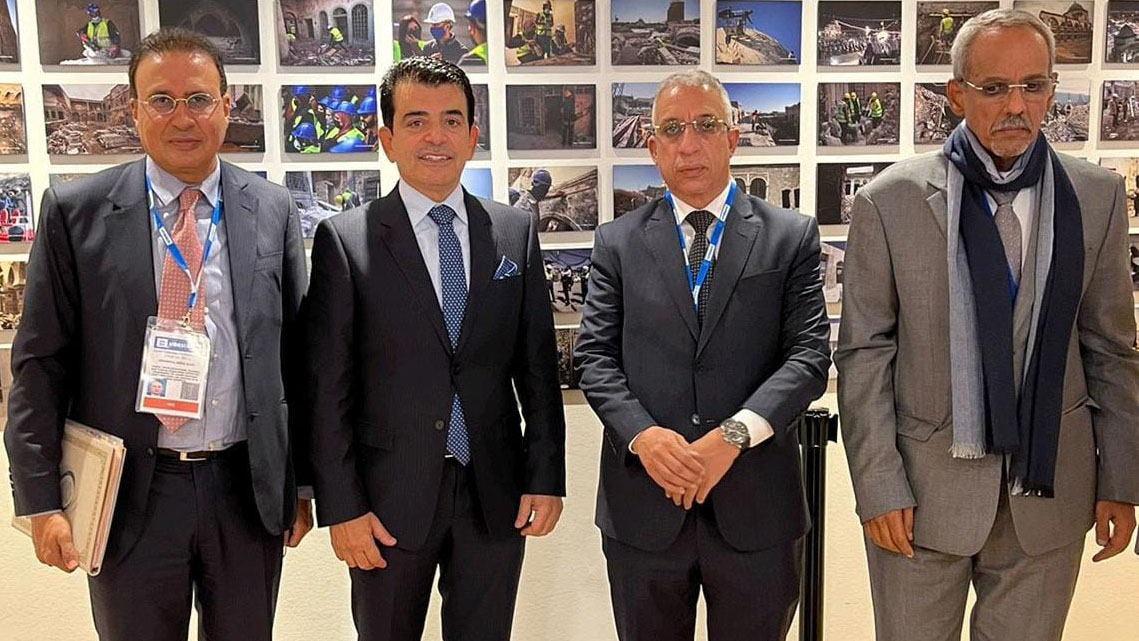 13 November 2021
Dr. Salim M. Al-Malik, Director-General (DG) of the Islamic World Educational, Scientific and Cultural Organization (ICESCO), met with Mr. Mokhtar Ould Dahi, Minister of Culture, Youth and Sports and Relations with Parliament, Government Spokesperson of the Islamic Republic of Mauritania, to explore ways to develop cooperation between ICESCO and Mauritania in the Organization's areas of action.
The meeting, held in Paris, today, November 13, 2021, on the sidelines of their participation in the 41st Session of UNESCO General Conference, touched upon the major cooperation programs between the Organization and Mauritania, and proposals of new programs and activities between ICESCO and the competent authorities in Mauritania, including the inscription of the Mauritanian Mahdara on the Islamic World Heritage List as a cultural intangible heritage, organizing the Old Towns Festival, which celebrates the Mauritanian culture to preserve historical cities, and considering the proposal of the establishment of ICESCO Regional Educational Center for the Development of Traditional Education in Nouakchott and ICESCO training programs for imams and religious preachers.
For his part, the Mauritanian Minister stressed his country's willingness to continue the constructive cooperation with ICESCO and support its initiatives and new vision, commending the Organization's outstanding efforts to support Muslim countries.
Dr. Abdelilah Benarafa, ICESCO Deputy DG, and Ambassador Cheikhna Moulaye Zeine, Permanent Delegate of Mauritania to UNESCO, also took part in the meeting.