ICESCO Participates in Global Forum on Quality of Education and Future of Sustainability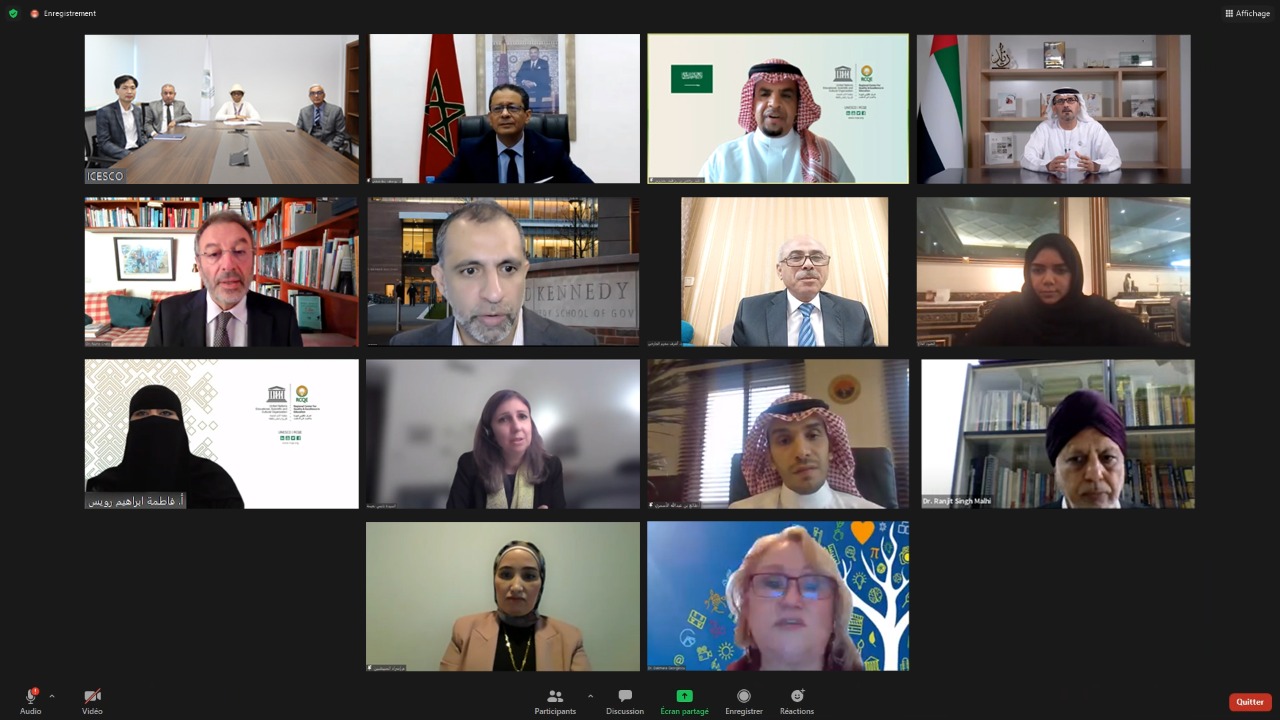 11 November 2021
The Education Sector of the Islamic World Educational, Scientific and Cultural Organization (ICESCO) participated in the Global Forum on "Quality of Education and the Future of Sustainability: A Common Vision for a Better World", held by UNESCO Regional Center of Quality and Excellence in Education Saudi Arabia, in cooperation with the Ministry of Education in the United Arab Emirates (UAE), to draw lessons and explore options for achieving quality and excellence in education in Arab countries, in accordance with sustainable development goals, with the participation of several experts, thinkers, representatives of organizations, ministries and specialized institutions from several local, regional and international bodies.
The forum, launched on Thursday, November 11, 2021, via videoconference, under the theme of Sustainability: Improving our Products, our Society and our Planet, within the framework of celebrating the International Quality Day. At the beginning of the Forum, Eng. Hussain bin Ibrahim Al Hammadi, Minister of Education in the UAE delivered the opening remark. The Forum sessions included a number of interventions from different speakers which focused on the quality of education, innovative solutions to support sustainable development and proactive options to ensure the quality of education and the continuation of sustainable growth, including the intervention of Dr. Nuno Crato, an expert and former Minister of Education and Science in Portugal and member of the Advisory Committee of UNESCO Regional Center of Quality and Excellence in Education.
During her participation in the Forum, Dr. Barry Koumbou, Director of ICESCO Education Sector, highlighted the conditions that must be met to ensure education quality. She included in the list the political will to build resilient societies of peace and coexistence, respect for human rights, implementation of constructive critical thinking, educating future generations on human values, investing in artificial intelligence in a way that does not contradict these values and involving all specialists in improving the educational process.
Dr. Koumbou also touched upon the urgent need to upgrade the capacities and competencies of educational staff and to adopt a decentralized approach in the management of educational affairs.
Dr. Youssef Abou Daka and Mr. Aziz Al-Hajir, program managers at ICESCO's Education Sector, and Dr. Sang Bong Kim, an expert in the same sector, also participated in the forum.