ICESCO DG Meets the Wali of Rabat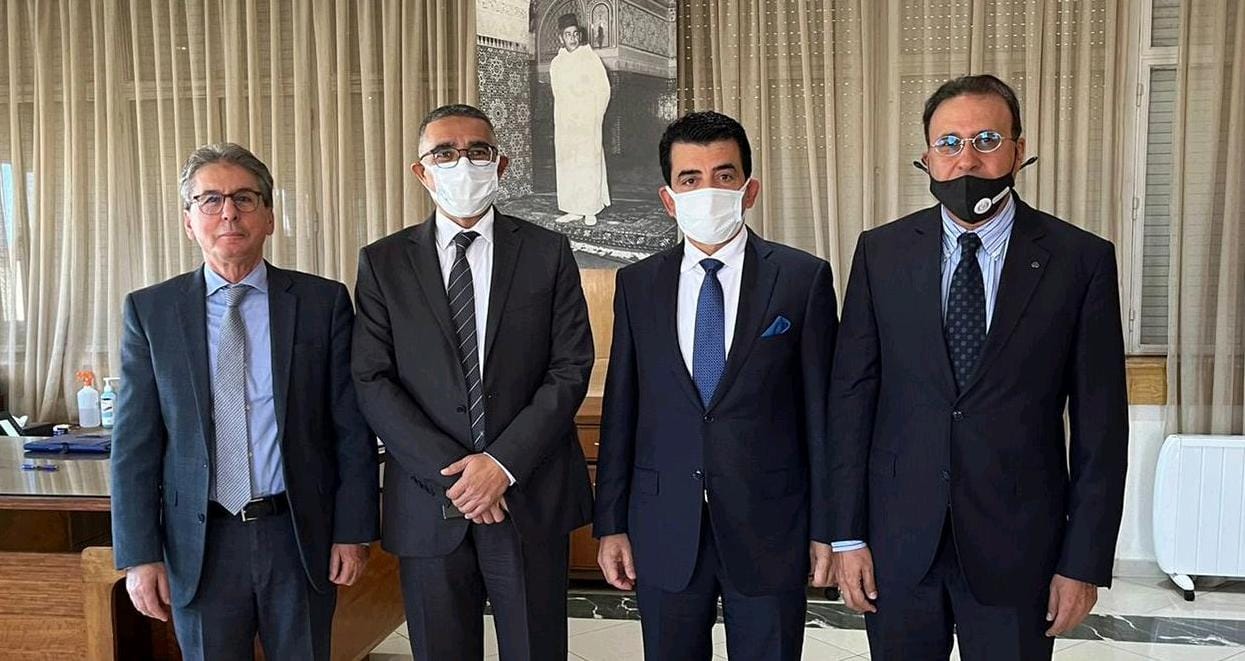 10 November 2021
Dr. Salim M. AlMalik, Director-General (DG) of the Islamic World Educational, Scientific and Cultural Organization (ICESCO), met Mr. Mohamed Yacoubi, Wali of Rabat-Salé-Kenitra Region, to explore cooperation between ICESCO and the Wilaya as part of the Celebration of Rabat as the Capital of Culture in the Islamic World for 2022 to ensure the optimum conditions for the success of this great celebration.
At the beginning of this meeting, held on Tuesday, November 9, 2021, at the Wilaya headquarters, in Rabat, Dr. AlMalik expressed ICESCO's appreciation and gratitude to the Kingdom of Morocco and its Capital, Rabat, for hosting the Organization headquarters since 1982, commending the great cooperation with all Moroccan government institutions, civil society organizations, cooperatives and bodies.
For his part, Mr. Yacoubi lauded ICESCO's initiative to proclaim Rabat as the Capital of Culture in the Islamic World for 2022 and the royal approval of His Majesty King Mohammed VI, may Allah assist him, for this initiative. He also stressed that Wilaya will cooperate closely with ICESCO to implement the program of this year-round celebration.
Dr. Abdelilah Benarafa, ICESCO Deputy DG, and Mr. Najib Rhiati, Advisor to the General Directorate, also attended the meeting.