ICESCO Participates in Symposium on Capacity-building in Climate Action in Africa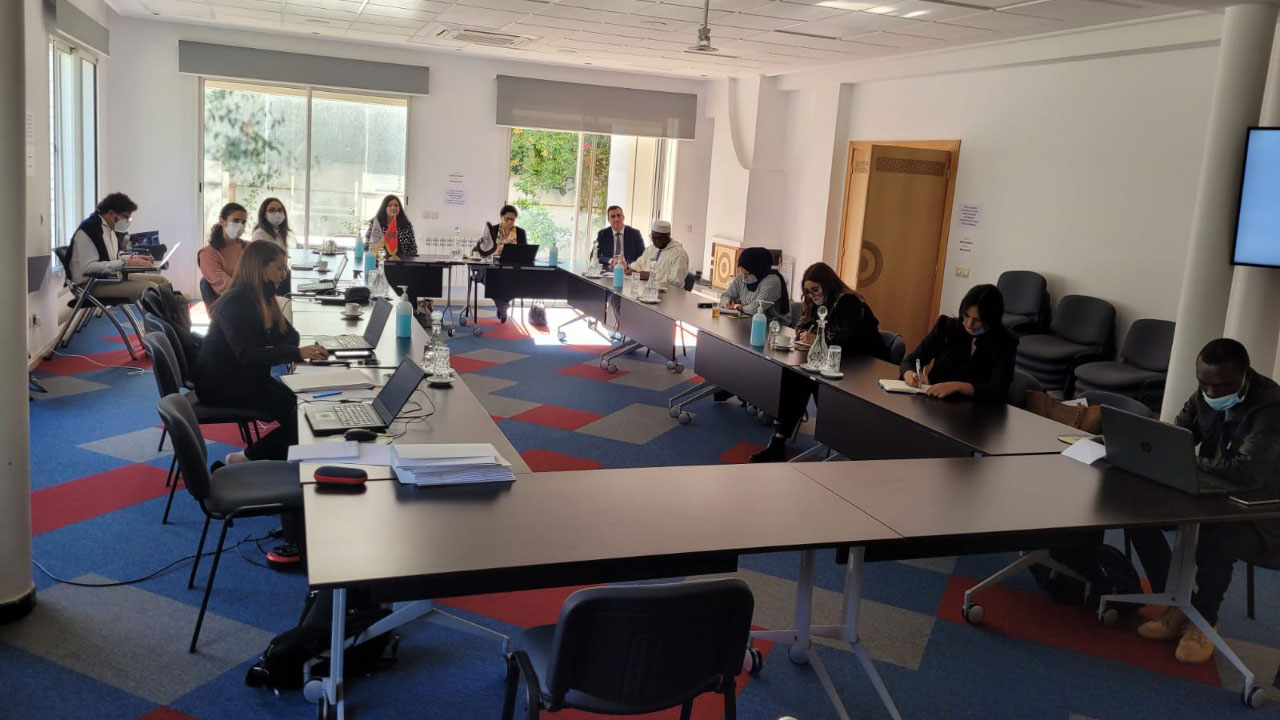 6 November 2021
The Science and Technology Sector of the Islamic World Educational, Scientific and Cultural Organization (ICESCO), on Friday (November 5, 2021), participated in the Symposium that the United Cities and Local Governments of Africa (UCLG Africa) held, in partnership with the Moroccan Climate Change Competence Center, on cooperation for the promotion of capacity-building in local climate action in Africa. The event aimed at exchanging experiences, sharing environment-related research works and studies, and strengthening partnerships to raise awareness of climate issues at the local and regional levels in Africa.
In his statement at the symposium, held as part of "COP26" that the United Kingdom hosts in Glasgow, Scotland, Dr. Raheel Qamar, Head of ICESCO Science and Technology Sector, reviewed the various initiatives, programs and activities of the Organization, which aim to improve ecosystems of Muslim countries, build capacities in the preservation of biodiversity and environment protection, and address the effects of climate change.
The symposium also brought together Dr. Foued El-Aini and Dr. Ismail Dialo, Experts at ICESCO Science and Technology Sector, and a host of representatives of organizations working in the field of environmental protection, experts and specialists.