ICESCO and EgSa Explore Avenues for Cooperation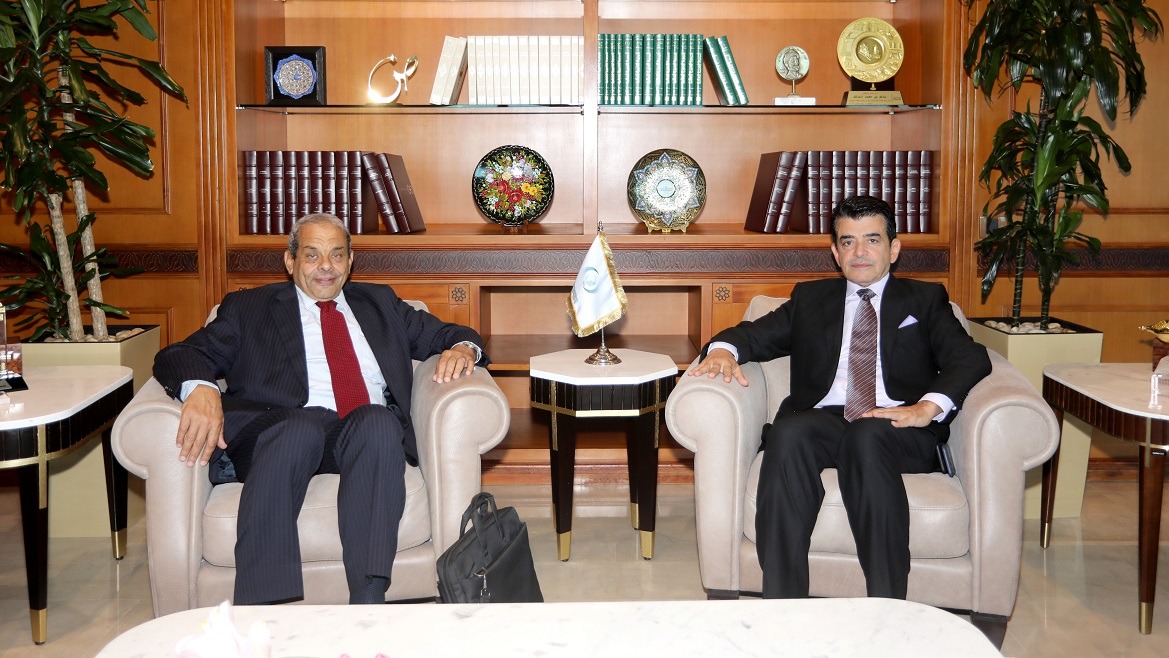 4 November 2021
Dr. Salim M. AlMalik, Director-General (DG) of the Islamic World Educational, Scientific and Cultural Organization (ICESCO), and Ambassador Mohamed El Nokaly, Senior International Relations Advisor at the Egyptian Space Agency (EgSa), discussed means to strengthen cooperation between the Organization and the Agency on promoting space science and technology and developing scientific research and innovation in this field in the countries of the Islamic world.
During the meeting, held on Wednesday, November 3, 2021, at ICESCO headquarters in Rabat, on the sidelines of Mr. Al Qubaisi's participation in ICESCO's Global Space Science Forum, Dr. AlMalik reaffirmed the great interest that the Organization attaches to supporting the efforts of its Member States in developing space science programs and related industries, and leveraging the potential of space applications to overcome challenges and achieve sustainable development.
ICESCO DG noted that the Organization, as part of its new vision and action strategy, endeavors to build close cooperation with all space science actors to work jointly on raising awareness of the importance of investing in space science and technology, integrating them into school curricula, benefiting from space applications, and providing opportunities for researchers and scientists to exchange ideas and experiences in these fields. He added that the Organization has signed several cooperation and partnership agreements with several international organizations, institutions, and bodies, and that joint programs and activities are being implemented with these partners along with various donors.
For his part, Ambassador El Nokaly commended ICESCO's efforts to organize a global forum on the promising field of space science that has gained international momentum, affirming the Egyptian Space Agency's willingness to cooperate with ICESCO on organizing activities and implementing initiatives and programmes relating to space science and applications.