ICESCO Participates in Conference on Archeology and Cultural Heritage in Arab World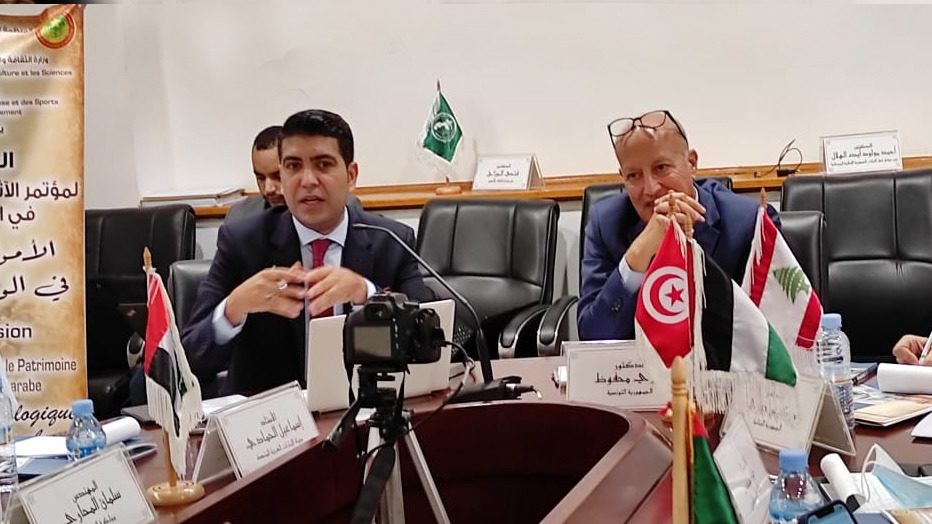 3 November 2021
The Culture and Communication Sector at the Islamic World Educational, Scientific and Cultural Organization (ICESCO) participated in the 25th Session of the Conference on Archeology and Cultural Heritage in the Arab World, held in partnership between the Ministry of Culture, Youth, Sports and Relations with Parliament of Mauritania and The Arab League Educational, Cultural and Scientific Organization (ALECSO).
The three-day Conference kicked off on Monday, November 1, 2021, at the Congress Center, in Nouakchott, with the participation of Dr. Mokhtar Ould Dahi, Minister of Culture, Youth, Sports and Relations with Parliament; Dr. Mohamed Ould Amar, ALECSO Director-General; the Governor of Nouakchott Region; the Secretary-General of the Mauritanian National Commission for Education, Culture and Science; and a host of specialists and experts in the field of heritage protection from the Arab world as well as representatives of Member States' institutions in charge of heritage protection.
In his presentation delivered in the session dedicated to the efforts of international organizations, Mr. Bilel Chebbi, Expert at ICESCO Culture and Communication Sector, highlighted the role of ICESCO and the Center of Heritage in the Islamic World in promoting cultural heritage by ensuring the integrity of archaeological heritage. He also reviewed the efforts of the Organization and the Center in supporting, rehabilitating, and inscribing heritage sites and monuments on the Islamic World Heritage List while shedding light on ICESCO's civilizational vision in the field of combating illegal trafficking of cultural property and ensuring its restoration.
The Conference, which is held every two years in one of the Arab capitals, explores the latest developments in the field of safeguarding and protecting the civilizational heritage of the Member States of the League of Arab States through the exchange of experiences and opinions between the officials and specialists concerned.