ICESCO Takes Part at Symposium on the Provisions of International Humanitarian Law in Islam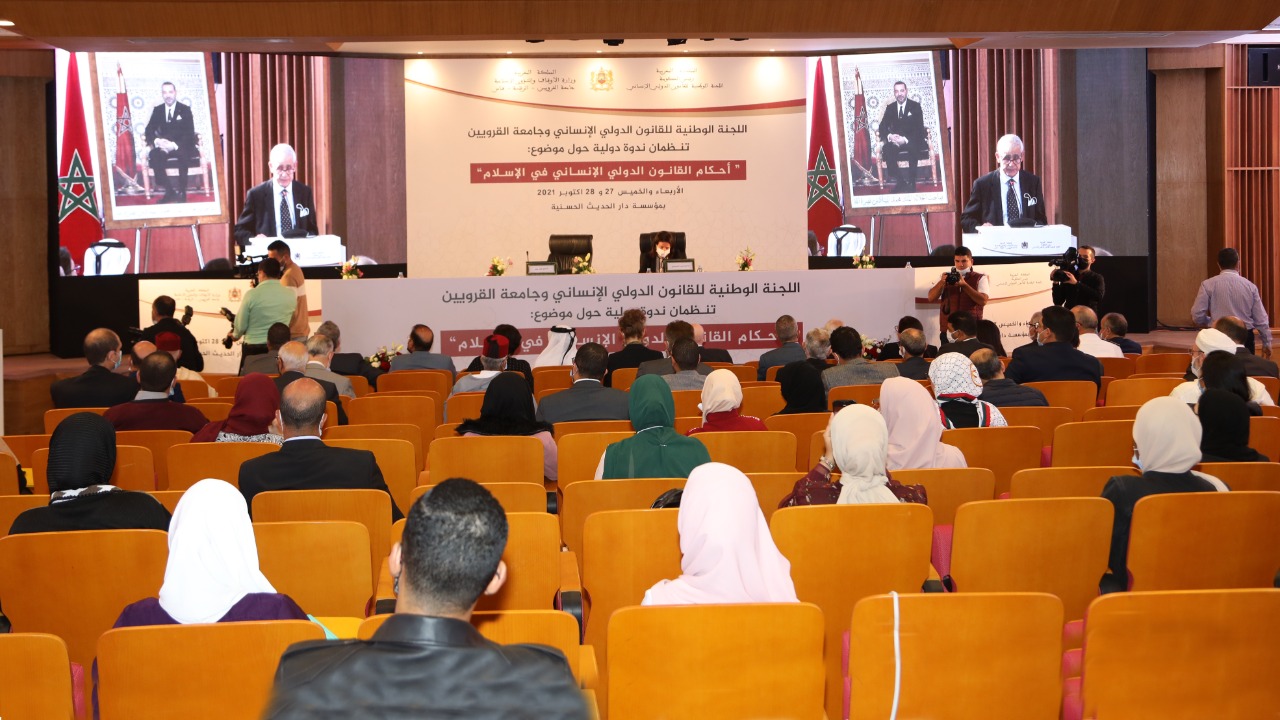 27 October 2021
Dr. Abdelilah Benarafa, Deputy Director-General of the Islamic World Educational, Scientific and Cultural Organization (ICESCO), and Mr. Mohamed Shili, Director of ICESCO Department of Legal Affairs, participated in the opening session of the International Symposium on "Provisions of International Humanitarian Law in Islam" that the Moroccan National Committee for International Humanitarian Law, affiliated to the Head of Government's Office, held in partnership with the University of Al-Qarawiyyin, to provide an academic framework for reflection, discussion and exchange of views on the high status of humanitarian principles in Shariah law.
The two-day symposium, which kicked off today October 27, 2021, at Dar al-Hadith al-Hassaniya headquarters in Rabat, aims to highlight the humanitarian values and principles stressed in Shariah law to provide protection of armed-conflict victims and properties, look for commonalities between the International humanitarian law and Shariah law, which is based on respect for human life and individual dignity in all circumstances, and shed light on historical instances and models showing Muslims' compliance with humanitarian principles during armed conflicts.
The symposium tackled four different themes, namely an introduction to the relationship of international humanitarian law with Islam, the categories and properties protected in Sharia law and international humanitarian law during armed conflicts, the reality of armed conflicts and the need to renew jurisprudential consideration, and applied models for the provisions of international humanitarian law during armed conflicts throughout the Islamic history.
The symposium was marked by the participation of many professors and experts specialized in international humanitarian law and Shariah law from the Kingdom of Morocco and beyond.