ICESCO Participates in Webinar on Smart Cities and Digital Transformation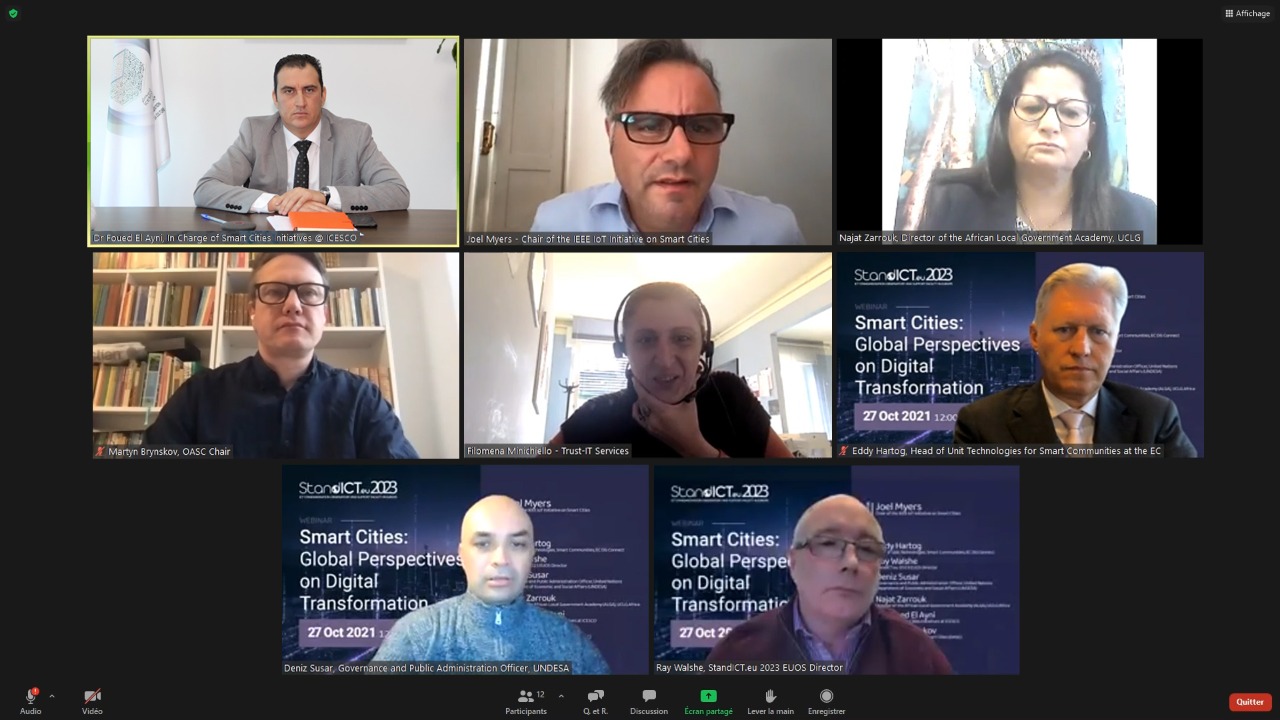 27 October 2021
The Science and Technology Sector of the Islamic World Educational, Scientific and Cultural Organization (ICESCO) participated today, Wednesday, October 27, 2021, in a symposium on "Smart Cities: Global Perspectives on Digital Transformation" organized by the ICT Standardization Observatory and Support Facility in Europe, to explore ways of using technological developments to build sustainable cities and achieve digital transformation.
In his videoconference intervention in the Webinar which gathered several specialized representatives from organizations working in the field of developing smart and sustainable cities and specialized experts, Dr. Foued El-Ayni, Expert at ICESCO science and technology Sector, reviewed the Organization's efforts to spread awareness on the concept of smart cities. He reaffirmed ICESCO's commitment to supporting its Member States' efforts in building smart, resilient, and sustainable cities that attach importance to environmental issues in achieving comprehensive development. He also reviewed the Organization's action plan and its implemented programs and projects, in addition to the scholarships and research grants it provides in this field.
The Webinar included a discussion session where the participants explored ways to develop cooperation between organizations and institutions, taking into account the special needs of different countries. They also discussed ways to strengthen South-South and North-South cooperation and partnerships and agreed to hold similar webinars.