ICESCO and UNICEF Explore Cooperation Programs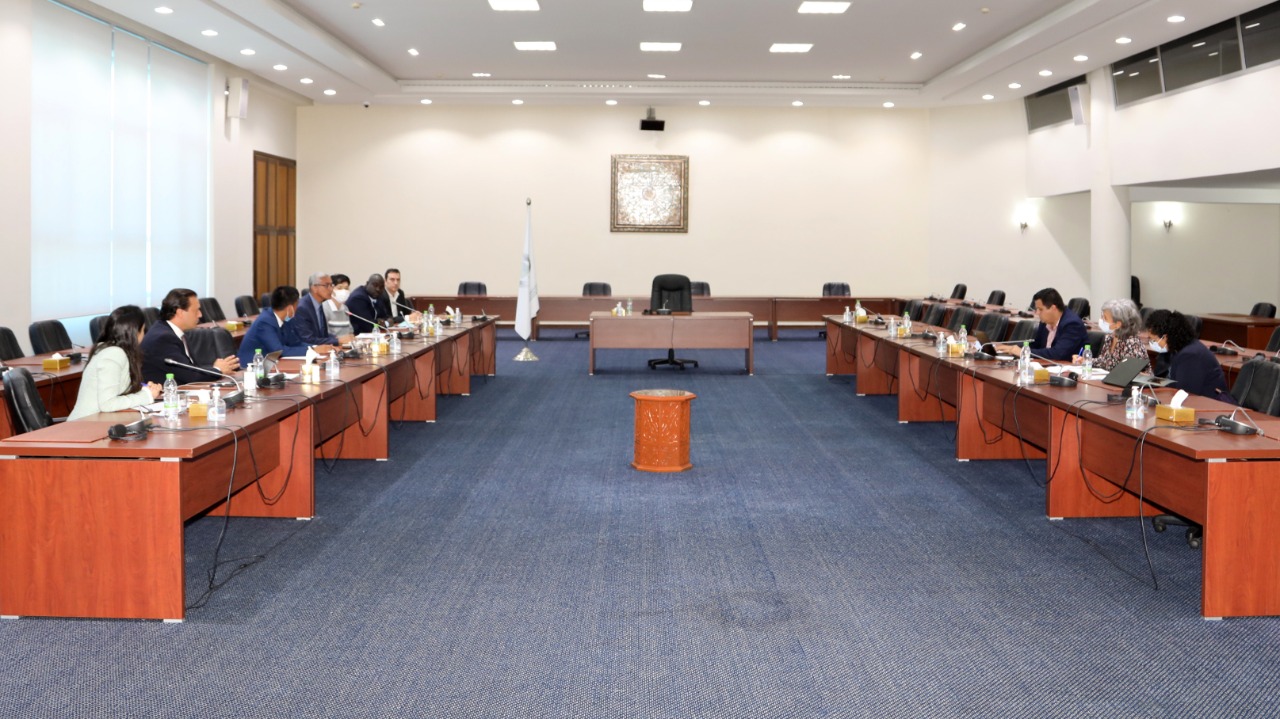 27 October 2021
The Islamic World Educational, Scientific and Cultural Organization (ICESCO) and the United Nations Children's Fund (UNICEF) held a meeting at ICESCO headquarters, in Rabat, on Tuesday, October 26, 2021, to develop an action plan to enhance their areas of cooperation and explore the potential programs and projects for implementation in education, child development, building young people's capacities and training on the skills and jobs of tomorrow and artificial intelligence technologies.
The meeting brought together experts from the Sectors of Education, Science and Technology, Culture, Social and Human Sciences, and the Center of Strategic Foresight at ICESCO, as well as several officials from UNICEF's Office in Morocco. The two parties shared experiences and reviewed projects and programs in the fields of education, science and culture to identify the areas of cooperation.
ICESCO Science and Technology Sector and UNICEF agreed to implement ICESCO's Program for Improvement of Water, Sanitation and Hygiene Services in one thousand rural schools in Muslim countries, which aims to provide safe and clean water and provide training to raise awareness about the importance of healthy practices among teachers and schoolchildren.
ICESCO Education Sector will cooperate with UNICEF to build teachers' capacities to keep up with relevant technological developments and reduce girls' school dropouts.
ICESCO Culture and Communication Sector will cooperate with UNICEF to promote cultural education at schools and second chance schools.
ICESCO Social and Human Sciences Sector and UNICEF will cooperate in the field of youth rehabilitation to enhance their role in peacebuilding.
ICESCO Center of Strategic Foresight also agreed with UNICEF on holding workshops on how young people envision the future to promote the culture of foresight and explore possibilities by launching the "Future from Youth Perspective" campaign, which is part of the memorandum of understanding signed between the two parties.