ICESCO, International Astronautical Federation and International Space University Explore Prospects for Cooperation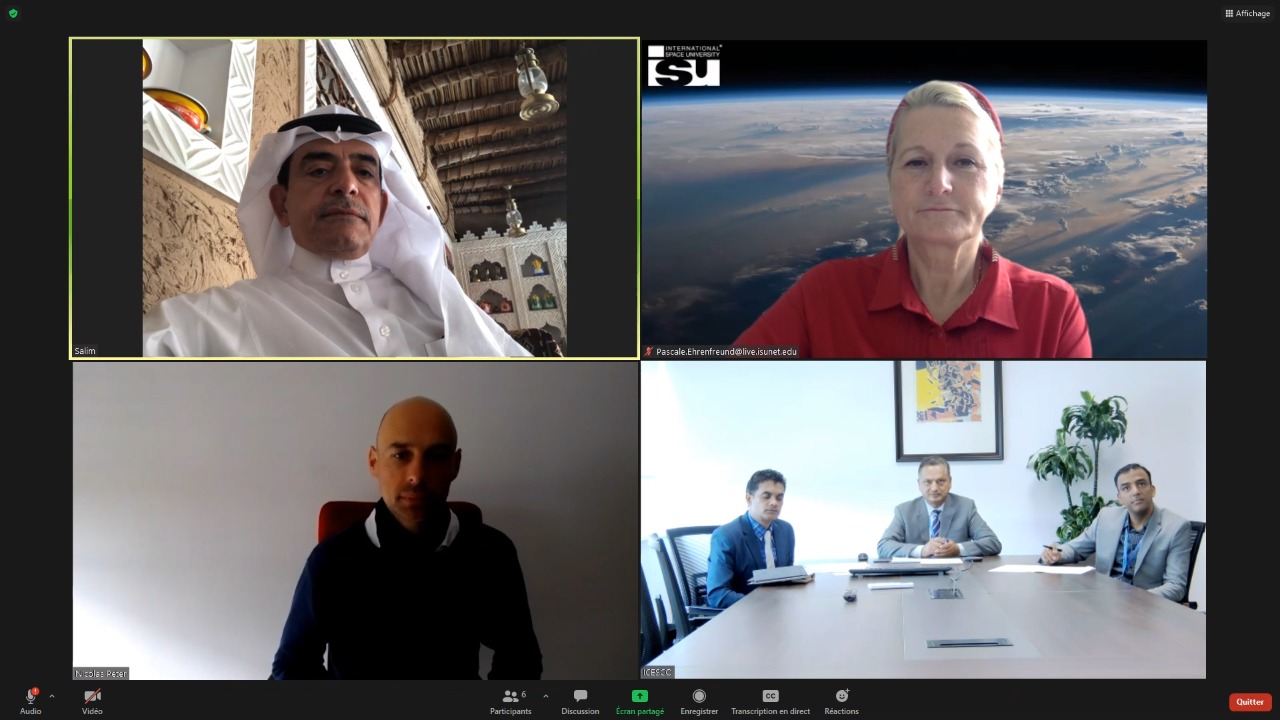 15 October 2021
Dr. Salim M. AlMalik, Director-General (DG) of the Islamic World Educational, Scientific and Cultural Organization (ICESCO) held a meeting with Dr. Pascale Ehrenfreund, President of the International Astronautical Federation (IAF) and the International Space University (ISU) to discuss cooperation opportunities in the field of space science and applications.
During the meeting, held Friday, October 15, 2021, via videoconference, the two parties discussed the joint creation of an ICESCO chair at the International Space University to promote scientific research in the field of space science and applications and provision of training opportunities for space science students and researchers in the Arab world, as well as the organization of seminars, conferences, and training sessions in the field of space science and applications.
Dr. AlMalik reaffirmed that the Organization's programmes and activities support the development of research institutes and centers in the Arab world through the involvement of young people in the field of space science and encouragement of ICESCO Member States to introduce space science and technology into school and university curricula. He added that space science will shape the future, therefore, states should promote the use of space applications to keep pace with modern developments.
For her part, Dr. Pascale Ehrenfreund stressed the importance of cooperation between ICESCO, the Federation and the University, particularly in organizing fora, activities and training workshops on space science, and expressed her pleasure about taking part in the joint Space Foundation/ICESCO Global Space Forum to be held on November 1-3, 2021, under the theme "Exploring the Space Science Future – Together."
The meeting was also attended by Dr. Raheel Qamar, Head of ICESCO Science and Technology Sector, Dr. Muhammad Sharif, Advisor at the Sector, Dr. Abdul Rehman, Expert at the Sector; and Dr. Nicolas Peter, Professor of the Practice in Space Policy and International Affairs at the International Space University.