ICESCO Director-General Meets Gabonese Minister of Higher Education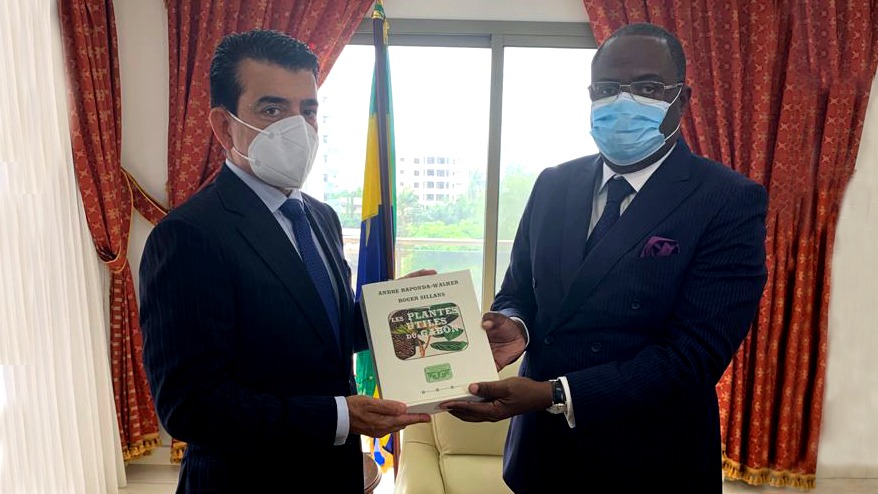 7 October 2021
The Director-General (DG) of the Islamic World Educational, Scientific and Cultural Organization (ICESCO), Dr. Salim M. AlMalik, met Mr. Patrick Mouguiama-Daouda, Minister of Higher Education, Scientific Research, Technology Transfer and National Education, President of the Gabonese National Commission for Education, Science and Culture, to explore the outcome of high-level bilateral meetings of Dr. AlMalik with senior Gabonese officials during his official visit to Libreville.
During the meeting, held on Wednesday, October 6, 2021, the two parties explored the mechanisms for implementing the mutually agreed upon partnership programs and activities, through cooperation and coordination between ICESCO and the Gabonese National Commission for Education, Science and Culture as the official focal point to follow up on this matter.
The two parties agreed to cooperate to counter the effects of the Covid-19 pandemic on the educational system in Gabon, establish a number of ICESCO research chairs in the Gabonese universities in the areas of social development and traditional knowledge promotion, consolidate and integrate the values of peace, coexistence and dialogue in educational curricula and encourage the use of technology and artificial intelligence applications in education.
At the end of the meeting, the Gabonese Minister presented to ICESCO DG the Encyclopedia of Traditional Medicinal Knowledge, as a model of scientific research efforts in this field.