ICESCO Director-General Meets Gabonese Minister of Economy in Libreville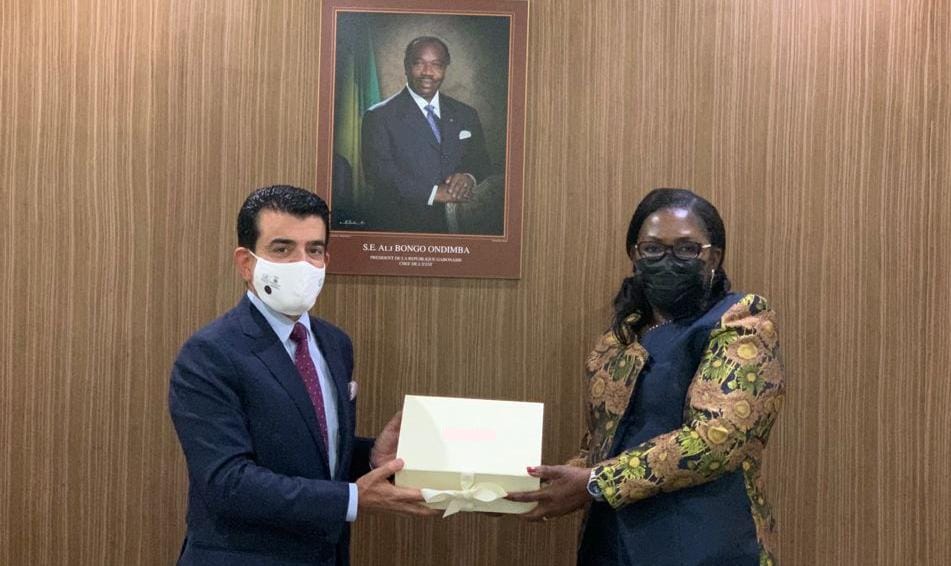 6 October 2021
The Director-General (DG) of the Islamic Educational, Scientific and Cultural Organization (ICESCO), Dr. Salim M. AlMalik, met the Minister of Economy of the Gabonese Republic, Ms. Nicole Jeanine Lady Roboti, to explore ways to develop cooperation between ICESCO and Gabon in supporting and financing projects for young and women entrepreneurs to achieve economic and social development.
During the meeting, held on Tuesday, October 5, 2021, at the headquarters of the Ministry of Economy in Libreville, Dr. AlMalik commended the development of Gabon and the efforts of the Ministry of Economy in implementing successful development policies. ICESCO DG also reaffirmed that the Organization gives priority to the African Member States through implementing the necessary projects and programmes and recruiting experts and managers from the African Member States.
Dr. AlMalik pointed out that ICESCO is working diligently, within its new vision, to be a civilizational beacon and a house of expertise to promote artificial intelligence and advanced technologies in its Member States, adding that Africa will remain a top priority for ICESCO.
The Minister of Economy of Gabon expressed her happiness to cooperate with ICESCO and design development policies to improve the lives of Gabonese citizens through supporting projects aimed at building capacities and training women and youth on leadership, artificial intelligence and modern technology.