ICESCO Takes Part in International Film Festival, "Pearl of the Silk Road" in Uzbekistan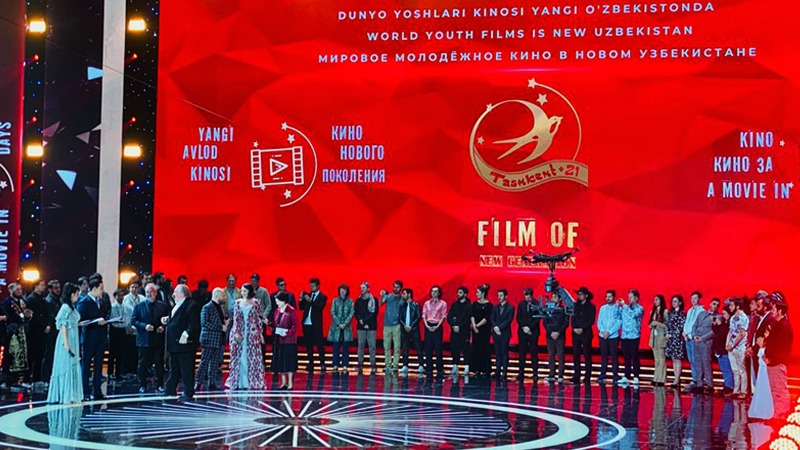 5 October 2021
The Sector of Culture and Communication at the Islamic World Educational, Scientific and Cultural Organization (ICESCO) took part in the closing ceremony of the "Pearl of the Silk Road" International Film Festival, in Tashkent, Uzbekistan. which brought together more than 300 representatives of 50 countries and several officials from the ICESCO Member States.
On the sidelines of the closing ceremony, held Sunday, October 3, 2021, Mr. Nassim Mohand Amer, Expert at the Sector of Culture and Communication, met with Mr. Abdukhalikov, Director-General of the Festival and the Cinematography Agency of Uzbekistan, and highlighted ICESCO's efforts to support culture and young creators in the Islamic world.
The ICESCO official also discussed ICESCO's creativity initiative, which is part of the Organization's policy to support the youth and women to promote innovative cultural ideas that capitalize on modern technology in service of the cultural sector and support of cultural industries.
For his part, Mr. Abdulkhalikov reaffirmed that the film industry in the Republic of Uzbekistan has scored major progress since the 1960s and 1970s. However, the Uzbek official added, the industry suffered from stagnation, which prompted key reforms to bring it back to its past glory. He added that the return of this film festival after 24 years is one of the outcomes of these efforts.
Mr. Abdulkhalikov stated that the meeting scheduled for the end of this month between the Cinematography Agency of Uzbekistan and ICESCO's Sector of Culture and Communication will be an opportunity to explore cooperation between the two parties.
In addition to Tashkent, Samarkand, Bukhara, and Khwarazm, Uzbek cities, known for their long-standing cultural heritage that dates back to more than 1,000 years, also hosted many movie screenings and festival activities.