The Egyptian Prime Minister: We are proud to Host the General Conference of ICESCO… and we look forward to Strengthening Cooperation With the Organization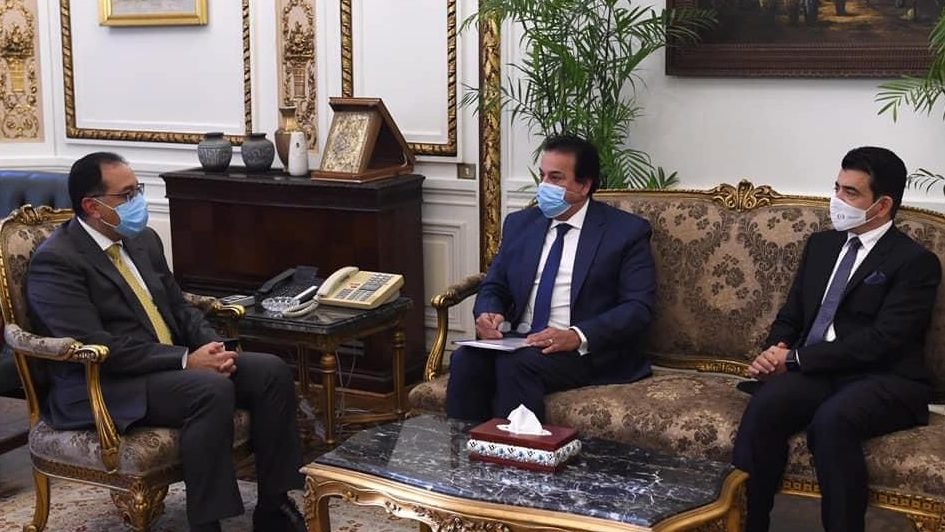 27 September 2021
Dr. Mostafa Madbouly, Prime Minister of the Arab Republic of Egypt, received Dr. Salim AlMalik, Director-General (DG) of the Islamic World Educational, Scientific and Cultural Organization (ICESCO), on September 26, 2021, in the presence of Dr. Khaled Abdel-Ghaffar, Minister of Higher Education and Scientific Research and Chairman of the Egyptian National Commission for Education, Science and Culture.
During the meeting, held at the headquarters of the Council of Ministers in Cairo, Dr. Mostafa Madbouly expressed Egypt's pride in hosting ICESCO's 14th session of the General Conference, and the 42nd session of the Executive Council, scheduled from 6 to 9 December 2021, stressing that the Egyptian government will provide all possible means to support the success of the conference and the Executive Council.
He also valued the existing relations between the Arab Republic of Egypt and ICESCO, stressing his aspiration to enhance its horizons by supporting the fields of scientific research, innovation and knowledge dissemination in the Islamic world.
Dr. AlMalik commended the level of cooperation existing between ICESCO and the Arab Republic of Egypt, as one of the most important countries in the Islamic world and the Middle East. He noted that Egypt's hosting of the General Conference reflects the centrality of its role in the Organization of Islamic Cooperation. He also stressed his aspiration for the success of these conference meetings.
ICESCO DG reviewed ICESCO's action vision, which is based on more communication with the Member States and the role that ICESCO plays to protect and preserve historical and heritage sites, and to inscribe them on the Islamic World Heritage List.