ICESCO and Egyptian Ministry of Culture Agree to Develop Cooperation Relations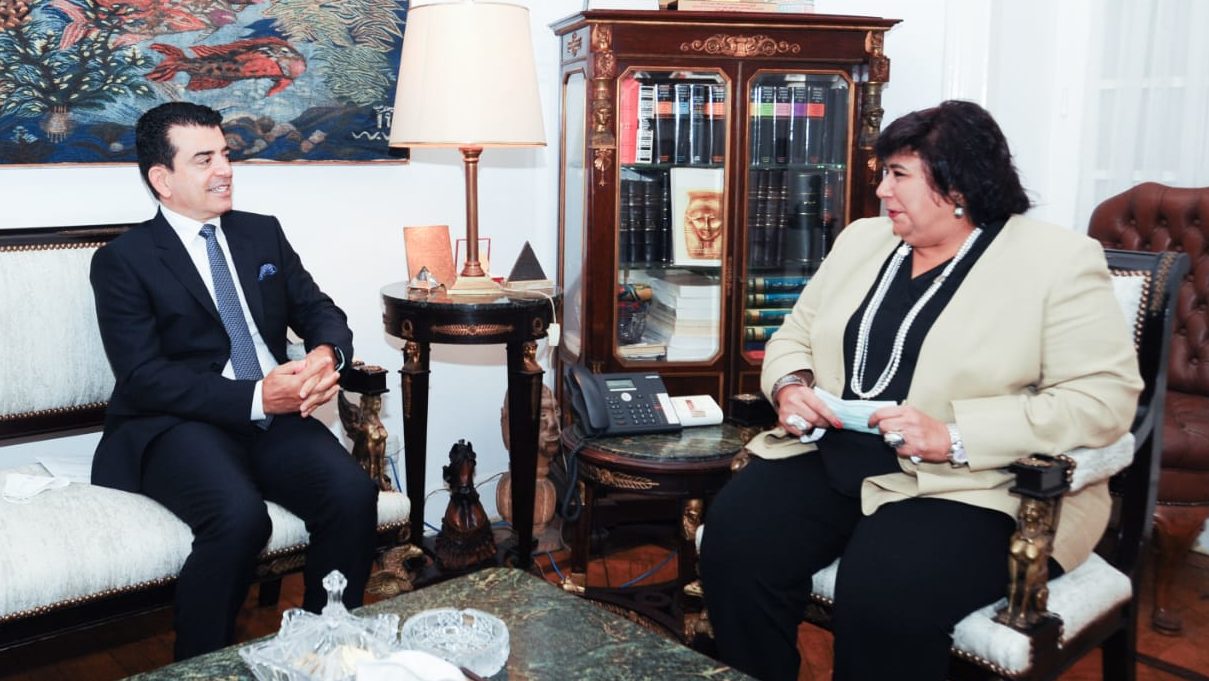 26 September 2021
Dr. Salim M. AlMalik, Director-General (DG) of the Islamic World Educational, Scientific and Cultural Organization (ICESCO) held a meeting with Dr. Inas Abdel Dayem, Egyptian Minister of Culture, to discuss cooperation between ICESCO and Egypt in the field of culture. The two officials also discussed the participation of several Ministry sectors in the activities to be held on the sidelines of the Organization's Executive Council and General Conference that Egypt will host next December. Dr. Ghada Abdel Bari, Secretary-General of the Egyptian National Commission for Education, Science and Culture, and several sector officials at the Ministry attended the meeting.
During the meeting, held on Sunday, September 26, 2021, at the Headquarters of the Ministry of Culture in Cairo, Dr. AlMalik reaffirmed the Organization's keenness to present the true image of the Islamic culture and civilization, stressing that fine arts are the best way to contribute to assuming such a mission.
The Egyptian Minister hailed the recent dynamism and modernization efforts made by ICESCO, reaffirming the Ministry's support for the Organization's cultural activities and its desire to take part in the parallel activities to be held on the sidelines of the General Conference and Executive council.
Moreover, the Minister and heads of sectors at the Ministry presented ideas and suggestions on the nature of such participation and discussed the details of some cultural activities, including holding book fairs and manuscript exhibitions bearing witness to the history of Islamic civilization, folklore exhibitions, galleries, etc.
The two parties agreed to develop cooperation between ICESCO and the Ministry in many fields and examined the creation of ICESCO Chair for Opera in Egypt. The Egyptian Opera stands out from the rest of the international opera houses thanks to its presentation of all forms of art, which makes it an integrated cultural hub presenting arts for everyone.