ICESCO Participates in COMSATS Webinar on South-South Cooperation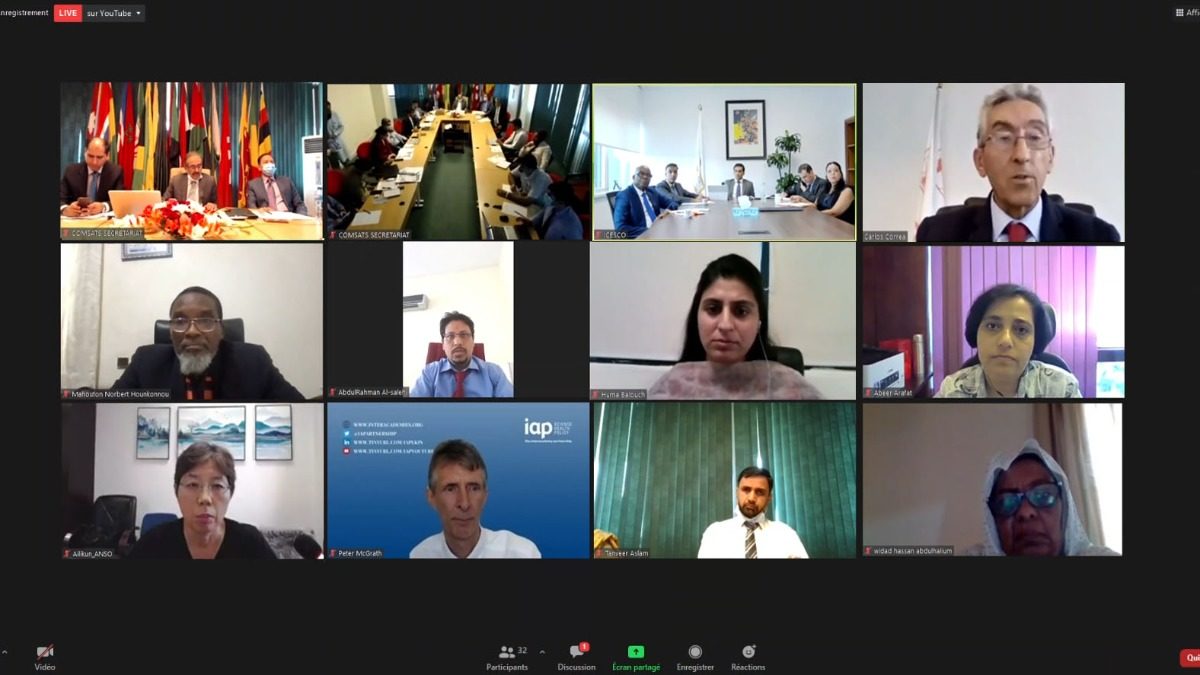 22 September 2021
The Science and Technology Sector of the Islamic World Educational, Scientific and Cultural Organization (ICESCO) participated in the webinar "South-South Cooperation: A Pathway to Post-pandemic Inclusive Recovery," which was held by the Commission on Science and Technology for Sustainable Development in the South (COMSATS) at its headquarters in the Pakistani capital, Islamabad.
The webinar, which was held via videoconference, on Tuesday, September 21, 2021, on the occasion of the United Nations Day for South-South Cooperation, witnessed the participation of several experts from various institutions and specialized organizations, to discuss issues related to science, technology and innovation, and examine the repercussions of the Covid-19 pandemic on the countries of the South.
ICESCO's Science and Technology Sector was represented in the webinar by Dr. Mohammad Sharif, advisor at the sector, Dr. Foued El Ayni, Dr. Ismaila Diallo, and Dr. Abdul Rehman, experts at the Sector.
In his speech, Dr. Mohammad Sharif reviewed the action strategy of the Science and Technology Sector, which attaches great importance to investing in modern technology and artificial intelligence applications to contribute to achieving sustainable development and protecting the environment; and supports young people in the field of innovation.
The webinar witnessed interventions by Dr. Akhtar Nazir, Executive Director of COMSATS, Dr. Adel Abdellatif, Director of the United Nations Office for South-South Cooperation, Dr. Carlos Correa, Executive Director of the South Center in Geneva, and many representatives of international organizations and institutions.