Starting from Azerbaijan, ICESCO Begins its Youth Training Program in the Field of Technology and Innovation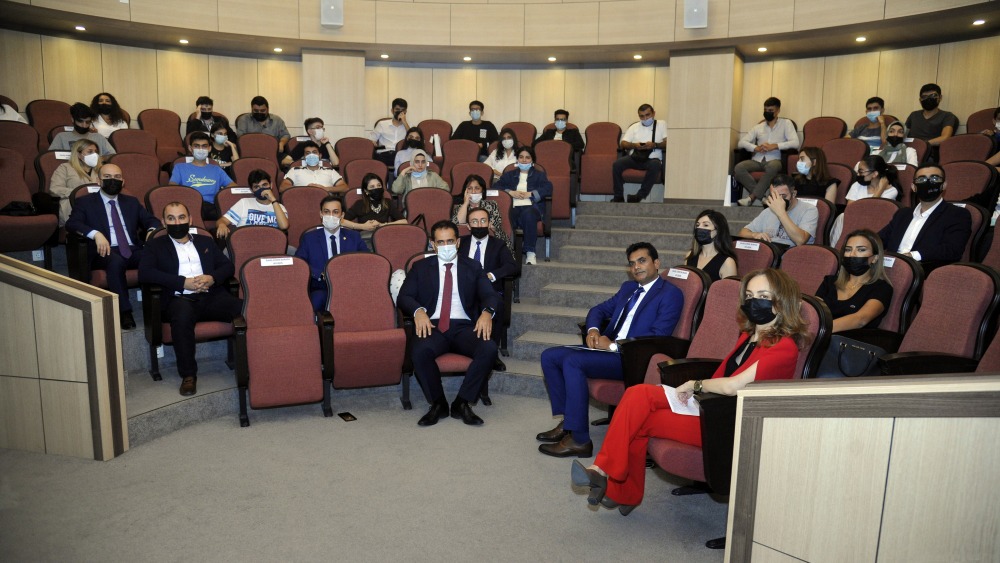 13 September 2021
The Islamic World Educational, Scientific and Cultural Organization (ICESCO), in partnership with the Ministry of Culture of the Republic of Azerbaijan, the Azerbaijan National Commission for Education, Science and Culture, the Baku Higher Oil School, and the institution of New Space Innovation, launched a program to train young people on how to create and develop small projects in the field of technology and innovation. The program includes a two-day bootcamp and a six-week intensive course to practice what the young people will acquire during their training in order to start their own business.
The program, which will be implemented during the next phase in 10 other ICESCO Member States, aims at supporting the creative economy in the Islamic world, promoting startups in the field of technology, and launching more than 150 companies by the end of 2025. A special jury will select the three applying best teams from each country to participate in the final stage, to present project ideas to donor institutions and investors to provide the necessary funding for their implementation.
In his video speech, which was broadcast during the launching ceremony of the program on Sunday, September 12, 2021, in the Azerbaijani capital Baku, the Director-General of ICESCO, Dr. Salim M. AlMalik, confirmed that the program aims at enhancing the skills of young graduates in the Islamic world, and supporting women. The Organization believes in the creative capabilities of young people and women that can contribute to achieving the goals of sustainable development, he added.
The First Deputy Minister of Culture of Azerbaijan, Mr. Elnur Aliyev, highlighted the strength of the relations between ICESCO and Azerbaijan in many fields, wishing the participants success. The head of the Baku Higher Oil School, Mr. Elmar Gasimov, commended the efforts made by ICESCO to support the countries of the Islamic world, including Azerbaijan, stressing the importance of the training program in which 23 teams are participating.
In his intervention, the Advisor at the Science and Technology Sector at ICESCO, Dr. Muhammad Sharif, highlighted the high level of cooperation between the Organization and Azerbaijan, stressing that the program includes several stages and will continue to be implemented in 10 other countries.
The program is one of the applications of ICESCO's new vision, which adopts the promotion of the countries of the Islamic world and enabling them to benefit from the capabilities provided by modern technology in all fields to achieve sustainable development. The first phase of the program focuses on building the capacities of young people participating in the areas of business models and how to conduct market research. It will initially include five sectors: agriculture, digital media, financial technology, entertainment and games, tourism, and food technology.