ICESCO Director-General Receives Ambassador of Chad in Rabat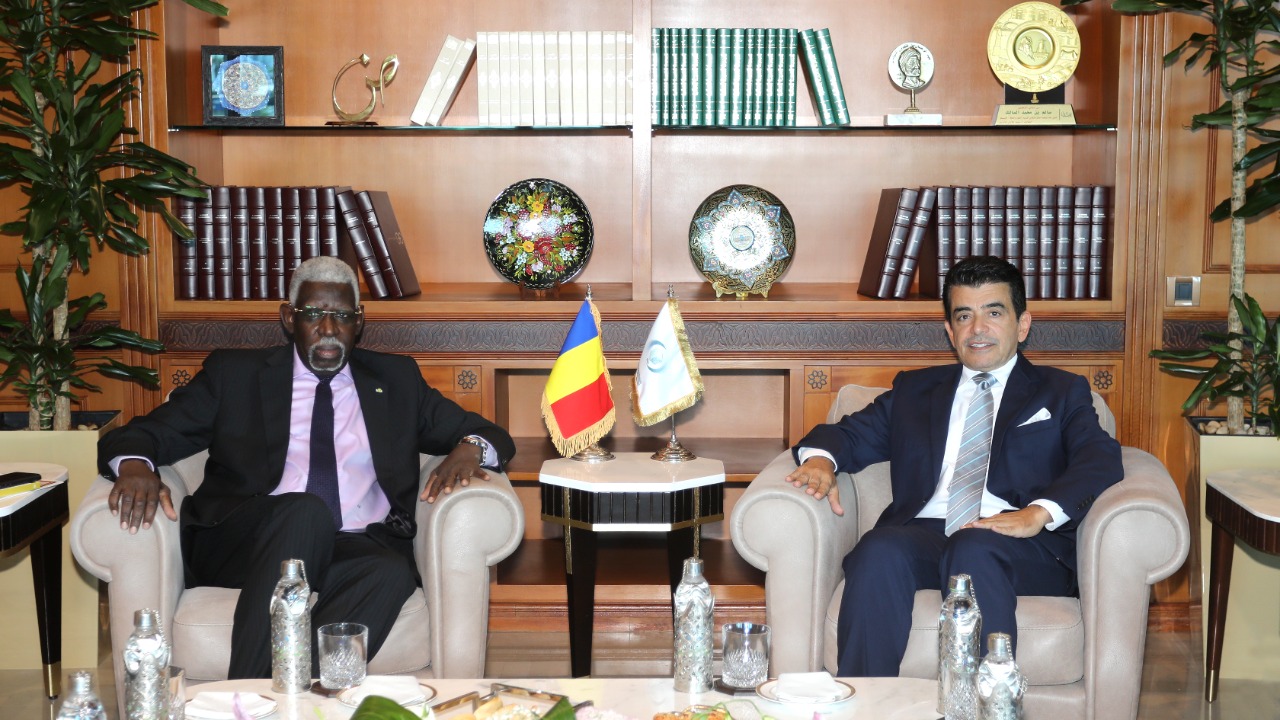 9 September 2021
Dr. Salim M. AlMalik, Director-General (DG) of the Islamic World Educational, Scientific and Cultural Organization (ICESCO), received Mr. Mahamat Abderassoul, Ambassador of Chad to Morocco. The meeting explored the latest developments in the close cooperation between ICESCO and Chad in the fields of the Organization's fields of action.
At the beginning of the meeting, held on Wednesday, September 8, 2021, at ICESCO headquarters in Rabat, Dr. AlMalik congratulated Ambassador Abderassoul on the Sheikh Hamdan-ICESCO Prize for Voluntary Development of Education Facilities in Islamic World that the Regional Educational Center in Chad received for its project on "Bilingual Arabic Language Teaching in Chad," implemented with the support of the Arab Bank for Economic Development in Africa (BADEA). The project is one of three outstanding educational projects that received the prize.
For his part, the Chadian ambassador thanked ICESCO and its DG for organizing the important prize, expressing his pride in the Regional Educational Center in Chad for such achievement among dozens of other nominated projects from all over the Islamic world.
The meeting tackled the developments in cooperation between ICESCO and Chad, including the outstanding performance of ICESCO Regional Educational Center in N'Djamena and the construction of the Model Primary School affiliated with the Center. The goal is to provide Arabic language education for all groups, quality education, achieve equal gender opportunities, and support the Chadian educational system, which strives to apply Arabic-French bilingualism.
At the close of the meeting, the two parties stressed the importance of sustaining cooperation between ICESCO and Chad in the fields of education, science, and culture through further communication with the competent authorities in Chad to identify their priorities in these areas and develop appropriate programs.