ICESCO and Gabon Explore Cooperation Prospects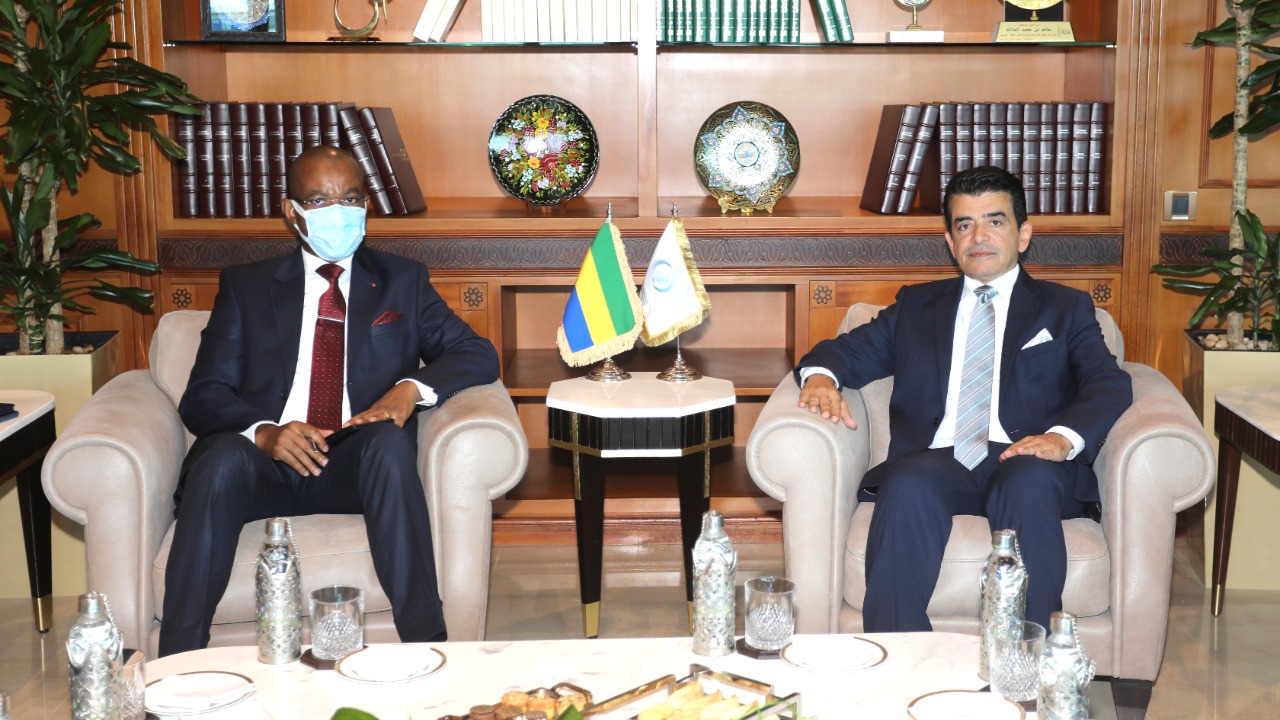 9 September 2021
Dr. Salim M. AlMalik, Director-General (DG) of the Islamic World Educational, Scientific, and Cultural Organization (ICESCO), met with Mr. Sylver Aboubacar Minko Mi Nseme, Ambassador of the Gabonese Republic to Morocco, and together they explored the development of cooperation between ICESCO and Gabon in the fields of education, science, and culture.
During the meeting, held on 08 September 2021 at ICESCO headquarters in Rabat, several areas of cooperation and initiating a new partnership between ICESCO and Gabon were deliberated. ICESCO Director-General (DG) will further discuss this in his next official visit to Gabon, due to be held in October, with the Gabonese senior officials. Among the proposals are the establishment of a chair for ICESCO in a Gabonese university, the establishment of a center for teaching Arabic to non-native speakers, and the organization of a series of joint conferences and activities in Gabon, including a medical, educational, and cultural caravan.
The meeting also touched on the importance of inscribing the historical sites in Gabon on the List of Heritage in the Islamic World and cooperation in the field of civilizational dialogue, which receives special attention from the Organization with the establishment of the ICESCO Center for Civilizational Dialogue. ICESCO considers Gabon as one of the distinguished models of coexistence and peace.
For his part, the Ambassador of Gabon reaffirmed his country's welcome for the upcoming visit of the DG, stressing Gabon's keenness to build a strong partnership with ICESCO in its fields of competence.