Extension of Participation Deadline in ICESCO "Bayan" Award for Creative Expression in Arabic 2021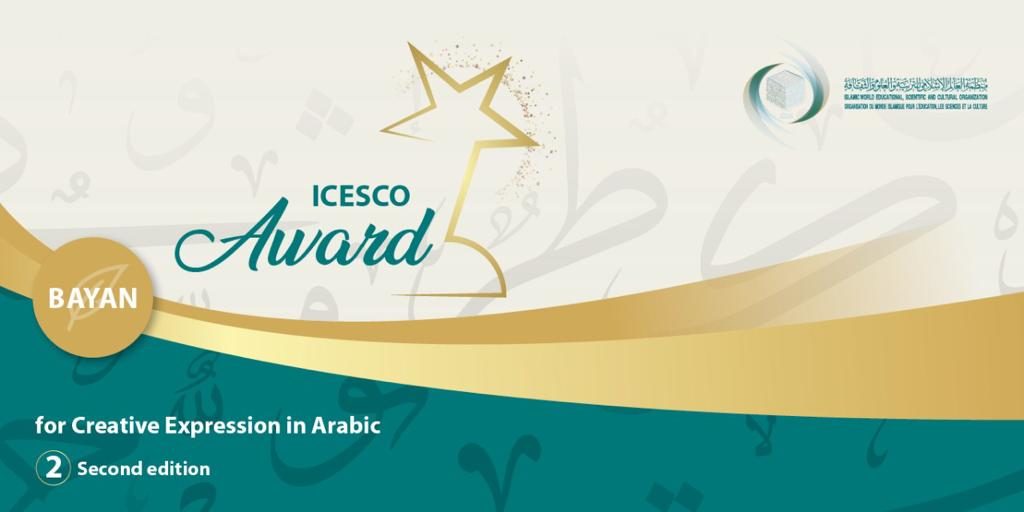 17 July 2021
The Islamic World Educational, Scientific and Cultural Organization (ICESCO) announced the extension of the deadline to participate in the second edition of the "Bayan" Award for Creative Expression in Arabic for Non-Arabic Speakers 2021 to October 31, 2021, instead of July 30, 2021. Winners will be announced in December 2021.
ICESCO explained that the deadline extension came in response to a large number of requests it has received from individuals from different countries, who contacted ICESCO through phone calls, emails, or messages on its social media pages and accounts, expressing their need for more time to meet participation criteria.
ICESCO announced the launch of the 2nd "Bayan" Award for 2021, as part of the initiatives of the Center of Arabic for Non-Arabic Speakers. The Award will be granted to three winners from each age category: youth (USD 2,000) teens (USD 1,500), and children (USD 1,000).
Nominated works must address one of the following themes:
Post-COVID learning;
Prevention is better than cure;
Cultural diversity;
Technology and the future.
The Bayan contest consists of an oral expression that the candidate records in a produced short video based on a text written in Standard.
The Nomination criteria are as follows:
The candidate must be a student from a non-Arab country, whose first language is not Arabic;
The work must be submitted through the student's educational institution;
The educational institution must nominate only one work;
The video must not exceed three (3) minutes in length for children, four (4) minutes for teens, and five (5) minutes for youth;
The video must be artfully and creatively produced;
The video must not have been published or nominated for another contest;
The application file must include the video, the written text, and the duly filled-in nomination form. The form can be downloaded via the link below: https://www.icesco.org/en/wp-content/uploads/sites/2/2019/12/ICESCO-Award-BAYAN-second-edition.pdf
Nominations (video + filled in Form) must be sent to the Center of Arabic for Non-Arabic Speakers before 31 October 2021 via the following email: bayanaward2@icesco.org