"Women Pioneers Around the World": New program Launched by ICESCO as Part of Year of Women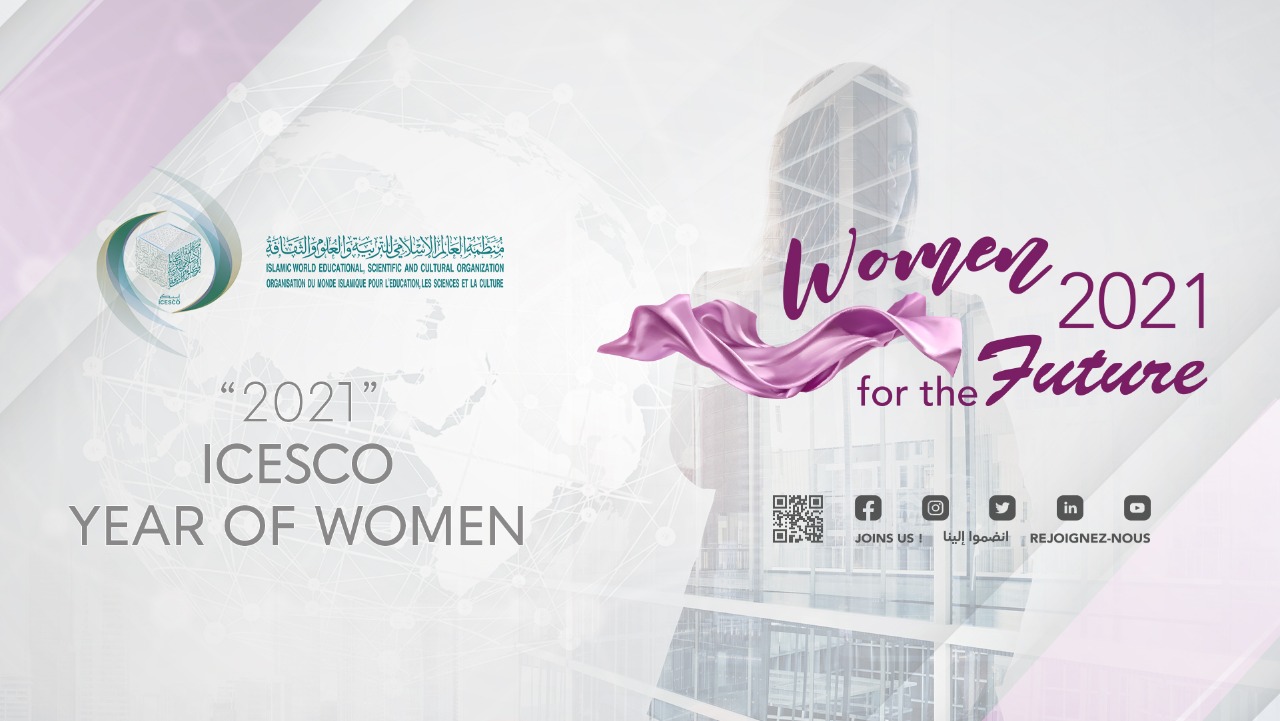 13 July 2021
The Islamic World Educational, Scientific and Cultural Organization (ICESCO) has launched a new program entitled: "Women Pioneers Around the World," as part of the activities of ICESCO Year of Women 2021 being carried under the theme "Women for the Future," which was honored by the high patronage of His Majesty King Mohammed VI of Morocco.
The program hosts an elite of pioneering women in the Islamic world in various fields, including ministers, officials in international organizations, writers, media professionals, and women leaders. The women review in short videos (capsules) their experiences and views on the importance of the leading role that women should play in shaping the future and the importance of adopting plans and strategies to develop the skills of girls and women to enhance societies' resilience in the face of crises.
The program aims to create a network of influential women to emphasize the importance of joint dialogue under the current conditions that the Covid 19 pandemic triggered off and to raise awareness about future challenges. The goal is to carry a radical transformation regarding the importance of involving women in embracing and adopting future tools and those of the Fourth Industrial Revolution.
The videos will be broadcast on ICESCO channels, pages, and accounts on social media, starting Monday, July 12, 2021.