With High-level Participation, ICESCO International Forum on Women Entrepreneurship Kicks off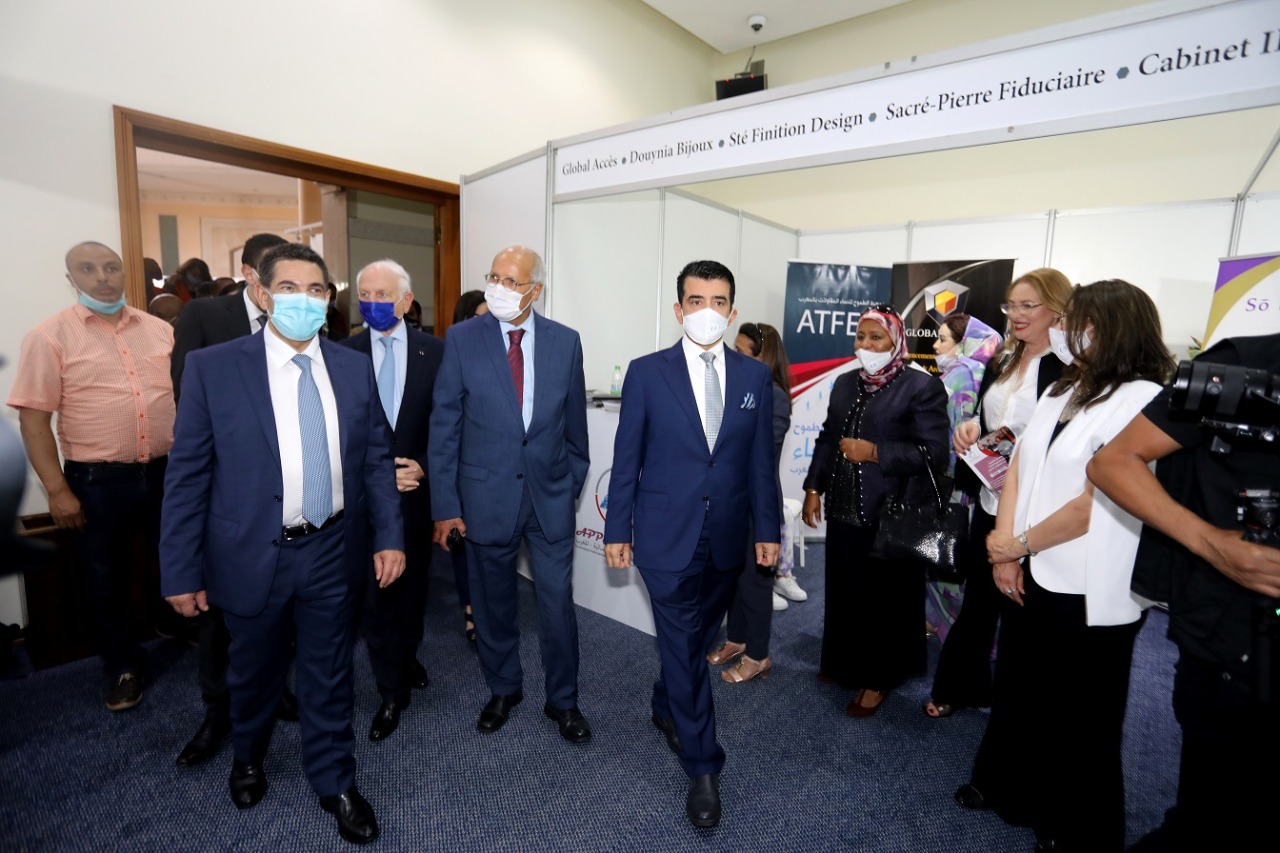 24 June 2021
The headquarters of the Islamic World Educational Scientific and Cultural Organization (ICESCO) saw the opening of the International Forum on Women Entrepreneurship and Empowerment, under the theme: "Women Entrepreneurship, A future Key Lever for Sustainable Development".
The three-day Forum held as part of the celebration of ICESCO's Year of Women 2021, aims to introduce pioneering businesswomen, discuss and exchange views on encouraging women's participation in entrepreneurial activities, as well as celebrate the International Day of Micro, Small and Medium-sized Enterprises.
The Forum's opening ceremony saw high-level participation of ministers, ambassadors, experts and businesswomen. Dr. Salim M. AlMalik, ICESCO Director-General, delivered an opening address wherein he expressed his delight at organizing such an event. He underscored that the Forum is an opportunity to celebrate women pioneers who managed to overcome various obstacles and prove that women are key partners in building human civilizations and campaigning for the drafting of policies and guidelines to develop women's entrepreneurship and promote the role of women.
Dr. AlMalik also noted that the high-level participation in the Forum reflects the great expectations held for the Organization to contribute to building a better world that strives for equality and genuine partnership between men and women.
Mr. André Azoulay, Advisor to His Majesty King Mohammed VI, the Forum's guest of honor, stressed that achieving prosperity and sustainable development relies heavily on helping women gain access to their rights and achieving equality, noting that social inequalities our societies face drain the economies of the region.
Mrs. Astana Abdulaziz, Ambassador of Malaysia to Morocco, also a Forum guest of honor, congratulated ICESCO for the proclamation of 2021 as the Year of Women. She called on countries of the Islamic World to develop women empowerment policies, by taking specific measures that focus on developing the skills of women entrepreneurs and providing them with necessary guidance and funding to facilitate their entry into modern and profit-generating fields.
The guests visited the Art exhibition "In the Footsteps of Fatmia Al-Fihriya", hosted at ICESCO's Contemporary Art Gallery, which features a large number of paintings of Moroccan artists. The attendees also checked the exhibition of products of women cooperatives and several companies in Morocco.
The agenda for the second day of the Forum, Thursday, June 24, 2021, features an international hybrid symposium on "Women Entrepreneurship Education in the World: Prospects and Challenges, and the Role of Women Entrepreneurship in Building a Sustainable Future." The symposium will bring together several female experts, academicians, and decision-makers in the field of women's entrepreneurship and empowerment.
The third day of the event, Friday, June 25, 2021, includes workshops organized within the framework of "Al-Fihriya Academy" for the benefit of future women entrepreneurs. The event will conclude its proceedings with the production of videos and feasibility studies to highlight the best practices and means to promote women's entrepreneurship.