Signing of Agreement to Establish ICESCO Chair on Arts, Culture and Humanities at Lebanese University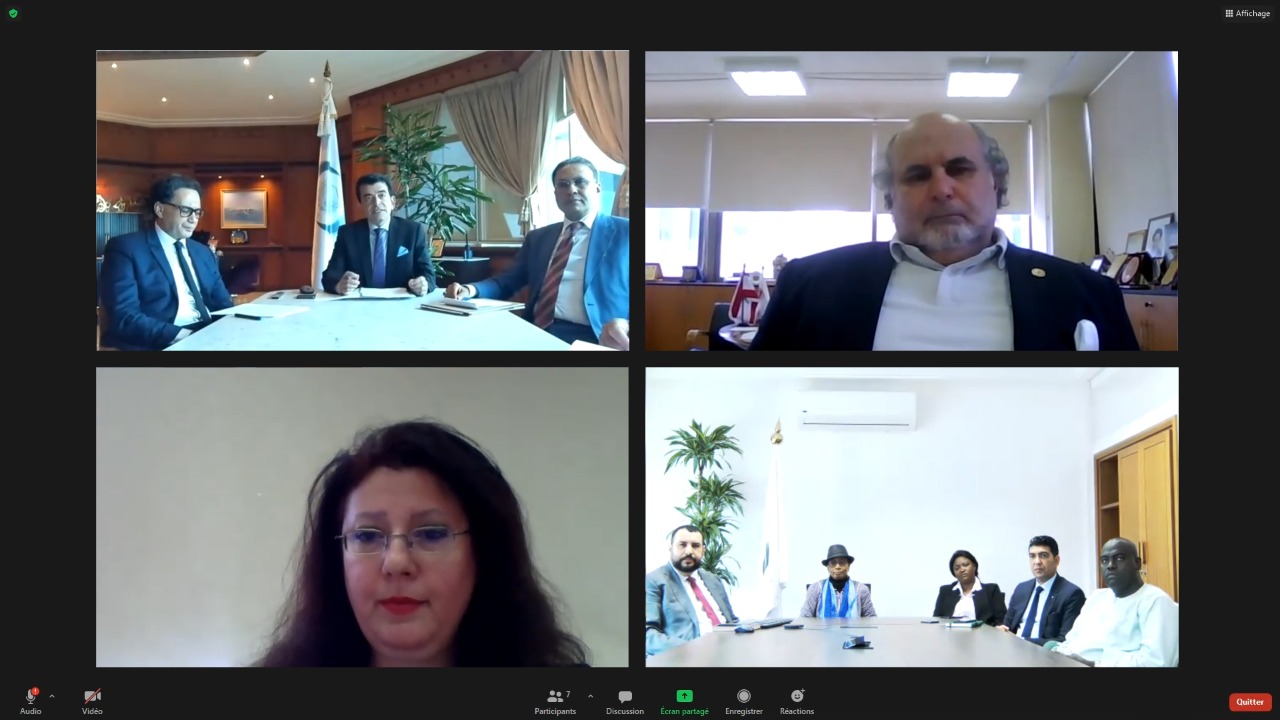 23 June 2021
The Islamic World Educational, Scientific, and Cultural Organization (ICESCO) and the Lebanese University in Lebanon signed an agreement to establish ICESCO Chair on "Arts, Culture and Humanities East-West: Intercultural relations and inclusiveness," at the Doctoral School of Literature, Humanities and Social Sciences. The Chair aims to promote comprehensive research works and knowledge exchange through scientific, cultural and creative activities, and strengthen East-West Civilizational ties.
Dr. Salim M. AlMalik, ICESCO Director-General (DG); Dr. Mohammed Mohsen, the Dean of the Doctoral School of Literature, Humanities and Social Sciences at the Lebanese University; Dr. Abdelilah Benarafa, Deputy DG of ICESCO; and Dr. Dima Hamdan, Chair Supervisor, took part at the signing ceremony, held on Tuesday, June 22, 2021, via videoconferencing, with the participation of several heads of sectors and experts at the Organization.
In his address, Dr. AlMalik expressed his happiness at signing the agreement, noting that the Chair will strengthen ICESCO's ties with its Member States, considering that Lebanon is a culturally diverse country.
Dr. AlMalik added that this step is in line with ICESCO new vision based on openness, noting that the Organization has developed international art programs to support creativity and promote the works of intellectuals and artists within and outside the Islamic world.
"The Organization has established an international network of chairs on literature and arts to support scientific chairs and restore the role of culture within scientific research," stated Dr. AlMalik.
Dr. Mohammed Mohsen expressed his happiness at signing the agreement while highlighting the prominent position of the University, which enrolls around 80 thousand students, 10% of whom are from Arab countries, and has 7,000 Professors. The University encompasses three doctoral schools that currently enroll 800 students and collaborate with various international institutions around the world.
Dr. Dima Hamdan stressed that the Chair will strengthen East-West ties and aims to restore Lebanon's role in promoting civilizational and cultural convergence and knowledge exchange, encouraging student creativity, and fostering the culture of peace.