ICESCO and Al-Qarawiyyin University in Fez Explore Cooperation Prospects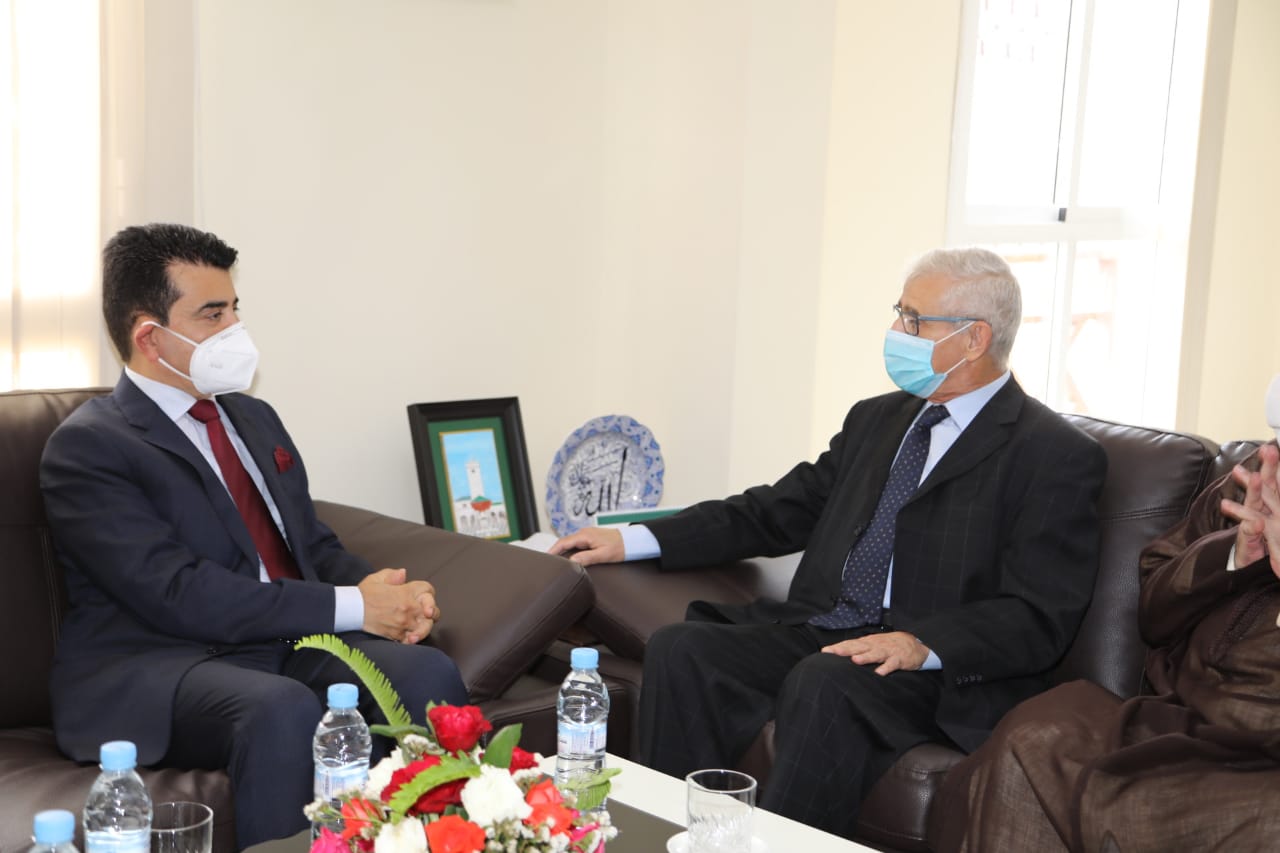 18 June 2021
Dr. Salim M. AlMalik, Director-General (DG) of the Islamic World Educational, Scientific, and Cultural Organization (ICESCO), and Dr. Amal Jalal, President of Al-Qarawiyyin University in Fez, Morocco, explored ways to promote cooperation between the Organization and the University.
The meeting was part of the visit of ICESCO DG, along with a delegation of the heads of the sector at the Organization, to the University. Dr. Amal Jalal, president of the University, and Dr. Idriss Al Fassi, the University's Vice-President, received the delegation.
At the outset of the meeting, Dr. AlMalik expressed his happiness at visiting Al-Qarawiyyin University, which he considers as the mother of all universities, and meeting its leading scientific and intellectual figures.
The meeting also reviewed the University's restoration project, conducted under the high patronage of H.M. King Mohammed VI, as well as the monarch's constant support to give new impetus to the University's prominent role.
Dr. Jalal stressed that the University selects the most talented students, who have memorized the Holy Quran by heart and have a good command of Arabic, English, and French. "Prospective students should also sit for a test organized by a specialized admission committee," added Dr. Jalal.
The two parties agreed upon further cooperation between the Organization and the University in the areas of common interest.
At the close of the meeting, the President of Al-Qarawiyyin University offered ICESCO DG a shield bearing the University's logo, as well as a set of its most recent publications.
ICESCO DG and his delegation made a tour of the University's library "Khizanat al-Qarawiyyin," during which they explored the library's treasures of over 4000 manuscripts, as well as the University's manuscripts restoration laboratory, which uses state-of-the-art restoration technologies. The delegation then made a visit to Al-Qarawiyyin Mosque in the Old Medina of Fez.